Well, take that with however huge a grain of salt you wish. But there might be something even more dubious... is that baby bump a figment of someone's overzealous photo retouching?
First of all, Star flipped the wire photo horizontally, which is standard publishing practice, and they've also lightened the duchess' hair and face. But in our opinion, the retouching seems to go further. The lines of Catherine's dress appeared fuzzy on Star's cover, a sure sign that they've been manipulated (i.e., pressed outward to suggest a bump, perhaps?). They also seem to have removed a ring from her right hand and re-adjusted the water glass so it could be closer to her face. The placement of the "William's Warning!" graphic, which covers her backside, also makes her slim figure look wider than it is.
Her Royal Highness has obviously never posed for a magazine cover, but that hasn't stopped mags from plucking out a file photo and slapping it on their fronts. Grazia famously stuck Catherine on their cover after the royal wedding, facing outcry after they first photoshopped Kate's waist into a toothpick.
Check out the cover vis-a-vis the actual photo below and tell us... is Star being suspicious?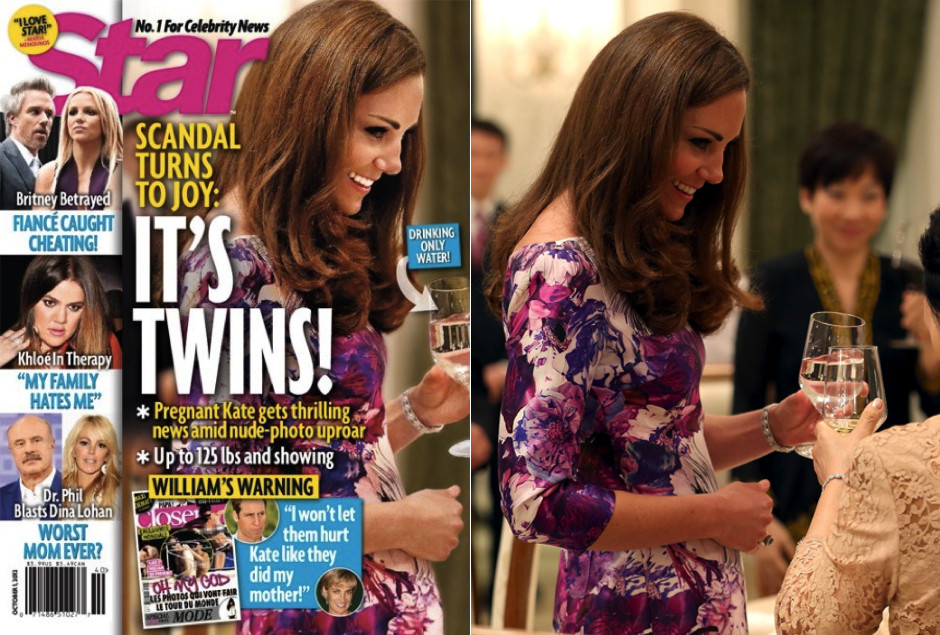 See more of Catherine's mag covers (none of which she sat for)...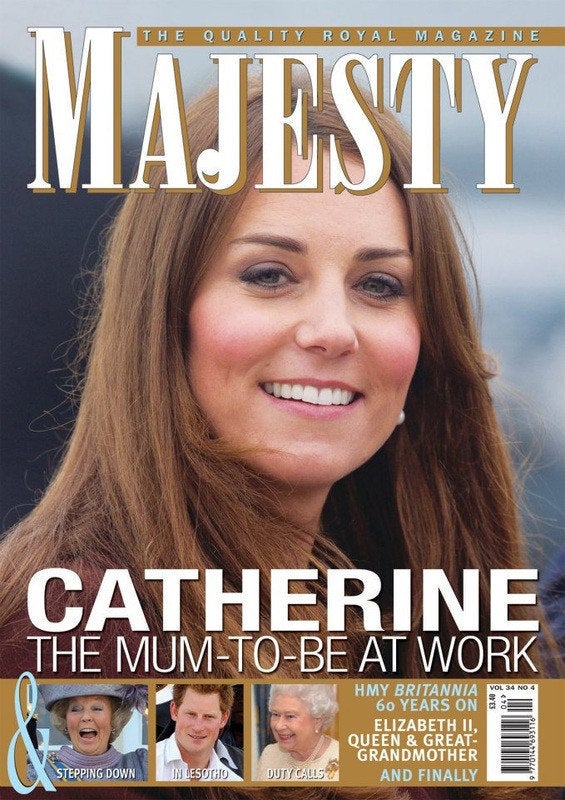 Kate Middleton's Magazine Covers