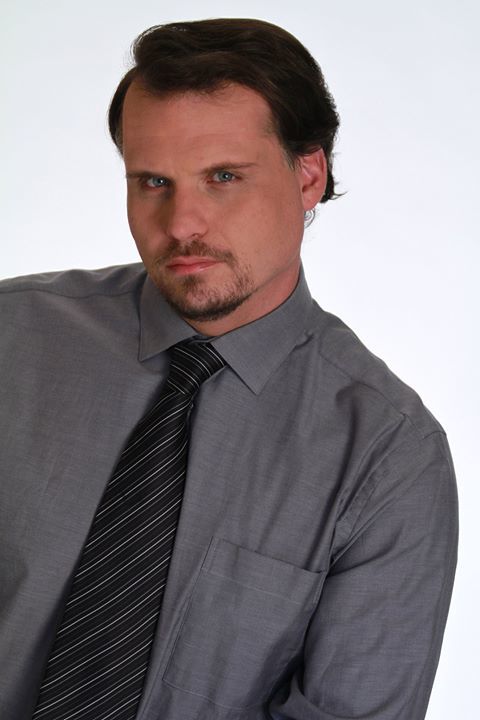 I guess if you had to compare Bill Houskeeper's movie appearances with major league sports it would have to be Major League Baseball. Why? Because the NFL (Major League Football) plays 16 games per season, the NBA (National Basketball League plays a whopping 82 games in its season, but Major League Baseball plays a seemingly endless 162 games in its playing season. In other words, the athletes who play hardball and always get to first base and home are a rare and uncommon breed of humans who have endurance and are willing to step up to bat as many times as they can.
That sounds just like Bill Houskeeper, for sure. It seems as though he is in more movies than anyone else in Los Angeles and he is gaining the reputation as one of the busiest working actors in the universe. We've all seen that good-looking guy with the sparkling eyes of a man who is quite sure of himself. And his rough and ready appearance also lets us know that we would definitely want him on our side if we ran into any trouble along the way.
Bill was in four independent films last year and he's just been cast in a movie called Happy endings, which will be his 19th SAG film in under 3 years. That's got to be some kind of a record in the movie industry. By the way, he's done all of this without the help of an agent or a manager. (Who knew that could be done?) Apparently, directors and producers love this guy or how else could he have achieved such an incredible accomplishment without the assistance of an agent. Bill Houskeeper is a SAG-AFTRA member and none of the roles he has had in the nineteen films he did in the last 36 months have been background or extra work. Most parts he has been in are either a leading or supporting role.
Obviously, Bill is a busy guy and this year's schedule is completely full with only a few days off for rest. Next year looks to be about the same for this very popular thespian. As we said, Happy Ending will be coming out in 2017, and we can also see Bill in The Big Ticket, The Lurking Man and Beyond Legend Johnny Kakota. We can't stop there or this article wouldn't be about the busiest actor in the business. We left out several other movies that Mr. Houskeeper will be in next year: Lotto, Showdown in Durango, Who Is The Bloodiest Royal? And Forgiven This Gun4hire. We rest our case.
Calling all HuffPost superfans!
Sign up for membership to become a founding member and help shape HuffPost's next chapter
This post was published on the now-closed HuffPost Contributor platform. Contributors control their own work and posted freely to our site. If you need to flag this entry as abusive,
send us an email
.