One of the "Star Trek" universe's most beloved characters is revealed to be gay in the latest installment of the iconic franchise.
John Cho tells Australia's Herald Sun that his character, Hikaru Sulu, will have a same-sex partner, with whom he is raising a daughter, in "Star Trek Beyond," which hits theaters July 22.
The 44-year-old actor said that he approved of the way his character's sexuality will be handled in the film, in that writer Simon Pegg and director Justin Lin opted not to make it a major plot point.
"I liked the approach, which was not to make a big thing out it, which is where I hope we are going as a species, to not politicize one's personal orientations," he said.
Lin and Pegg's decision to depict Sulu as a gay man was a nod to George Takei, who played the role in the original 1960s "Star Trek" television series and in six subsequent films, Cho said. Takei, 79, came out as gay in 2005, and has since gone on to become an outspoken advocate for LGBT rights.
Last year, Takei told Time magazine that he'd once asked "Star Trek" creator Gene Roddenberry why the original series, who depicted biracial relationships and tackled other civil rights issues, didn't include any LGBT characters.
According to Takei, Roddenberry told him, "I'm treading a fine tight wire here. I'm dealing with issues of the time. I'm dealing with the civil rights movement, the Vietnam War, the Cold War, and I need to be able to make that statement by staying on the air. If I dealt with that issue I wouldn't be able to deal with any issue because I would be canceled."
We imagine George is as proud as we are to see how inclusive the "Star Trek" universe has become since then.
UPDATE: After news of this story broke, Takei called the decision to depict Sulu as a gay man "really unfortunate" in a Hollywood Reporter interview.
Before You Go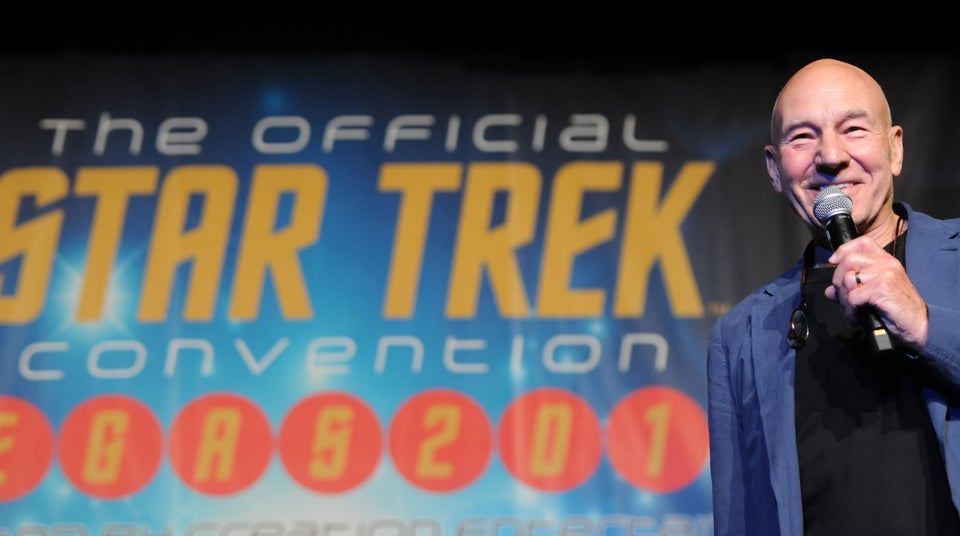 Ranking Every 'Star Trek' Movie, From Best to Worst