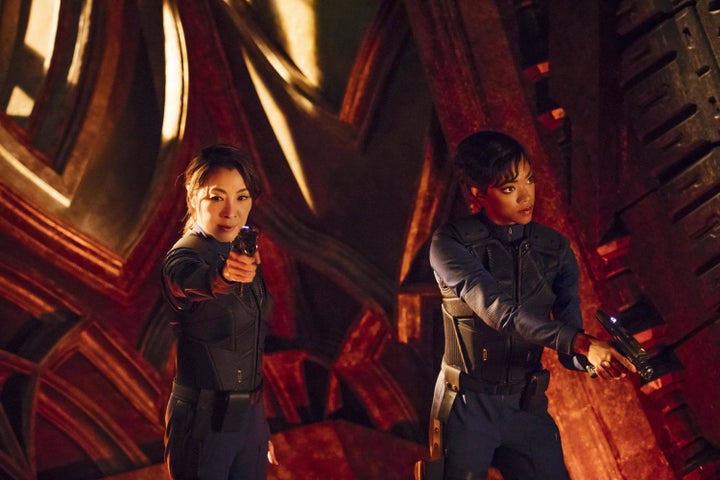 The first scenes of Star Trek: Discovery were jaw-dropping, not just for the cinematic production, but the two women of color filling up the screen. They weren't red-shirt ensigns or tokens observing the action from the sidelines. Rather, Michael Burnham (played by Sonequa Martin-Green) and Phillippa Georgiou (played by Michelle Yeoh) called the shots and fired the phasers—roles typically reserved for white men. This is significant when women of color are severely underrepresented in Hollywood even though they make up 40% of women in the United States, and will make up the majority of women by 2050.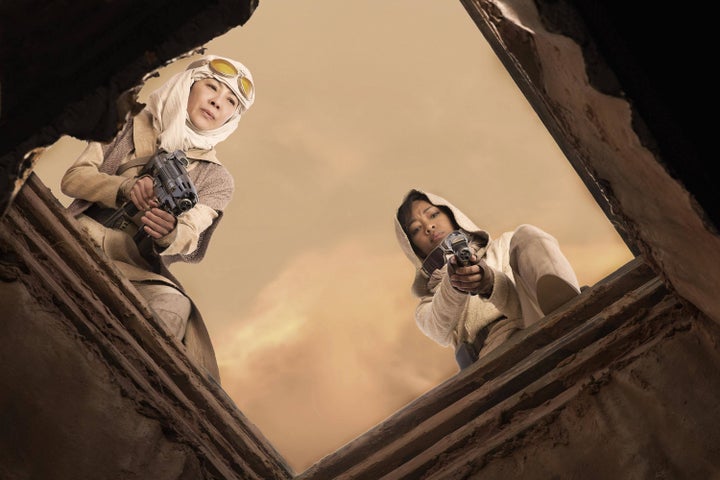 The value of seeing oneself reflected on screen is priceless—and sometimes revealing. To be honest, seeing an Asian female Starship Captain was disconcerting at first. After all, Captain Georgiou's bemused looks and unpretentious demeanor were a huge departure from the impetuous and self-absorbed Captain James T. Kirk (played by Chris Pine in the most recent Star Trek film reboots). Yet, I knew she could kick any Klingon's ass with or without a phaser. Her power was restrained rather than overbearing, similar to Patrick Stewart's Captain Jean-Luc Picard on Star Trek: The Next Generation—the series I grew up with. She even called Michael Burnham "Number One," a term used by Picard to refer to his first officer. As the first Asian female Captain on Star Trek, Michelle Yeoh recognized the significance of her role for Asian women: "it means so much to women of Asian descent everywhere around the world...Because it just tells them that we are recognized to be in a position of power."
I also loved Michael Burnham—a heroine with a perfect blend of intelligence, ingenuity and courage. Twitter buzzed with how she represented Black Women in real life:
SPOILER ALERT (Episode 2).
The significance of seeing oneself cannot be underestimated, particularly for groups that have been historically underrepresented. One study found that watching television lowered the self-esteem of Black children and White girls. As a lifelong fan drawn to the Star Trek franchise for its diverse casts, I am thrilled to see—as the lead—a woman of color with a mysterious backstory (how is she related to Spock?), and a compelling premise (mutineer-turned-savior). I am also heartened that other characters of color (Rekha Sharma's "Commander Landry" and Maulik Pancholy's "Dr. Nambue") will join her as the series progresses.
But Captain Georgiou's sudden death is a blow. There are so few Asian women (particularly leads) on Hollywood's screens. Film audiences are as likely to see an alien woman as an Asian woman. On television, Asian women make up only 3.3% of all series regulars. Consequently, while I applaud Star Trek Discovery for boldly representing women of color, I hope this is not the last we see of Captain Phillippa Georgiou (backstory please!) or women of color as Starfleet Captains.
Star Trek: Discovery premiered September 24 on CBS at 8:30PM ET/7:30PM CT and both Episodes 1 and 2 are available on-demand on CBS All Access. All subsequent episodes will be available weekly on CBS All Access after 8:30PM ET/7:30PM CT on Sundays.
Popular in the Community