Star Trek: Discovery (DSC) returns to CBS All Access on January 7, 2018 in the United States beginning the second chapter of season one. While, based on the fan communities I'm a part of, reaction to the latest Star Trek series has been mixed, I'm very much looking forward to seeing more. Mild spoilers for the first nine episodes, and some from promotional materials for this Sunday's tenth episode "Despite Yourself" follow.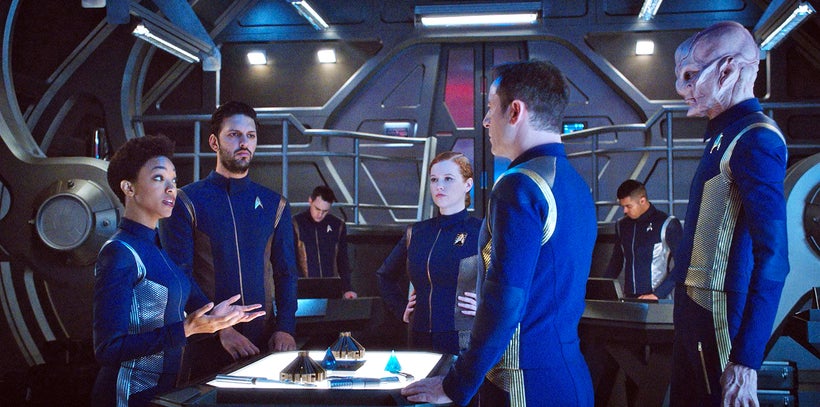 As someone who grew up watching Star Trek: The Original Series (TOS) reruns each day after school that first iteration of Gene Roddenberry's vision played a very formative role in my life, as it did for many others. For many fans the bar was set by this formative impact TOS or the succeeding series had on them when they first watched them. I think many people naturally want to recapture that feeling, and some have found DSC's differences from prior series disconcerting. For me though Star Trek is about pushing forward not going backwards, and DSC gets that right.
Fans have debated everything from the darker tone of DSC, to the look of the ships, uniforms, and most notably the very different Klingons as the series is set 10 years prior to TOS. I even saw one debate about the appearance of tooth brushes in the 23rd Century (in a scene with many far more interesting and important things going on no less). For those willing to accept them there are readily available answers to these questions from both production and "in universe" perspectives as I wrote about last September. The official tie-in novel Desperate Hours by David Mack addresses them in more detail, and in a good story too.
What remains though is as important if not more so than what is different. DSC challenges us to examine the human condition whether it be Captain Gabriel Lorca's questionable morality in doing whatever it takes to win a war against the Klingon Empire, Michael Burnham's conflict between her human emotions and logical Vulcan up-bringing (sound familiar to anyone), or Lt. Paul Stamets' being torn between his role as both scientist and reluctant soldier. DSC asks important questions about the mental health impact of war, even featuring Starfleet Admiral Kat Cornwell a medical officer specializing in psychology.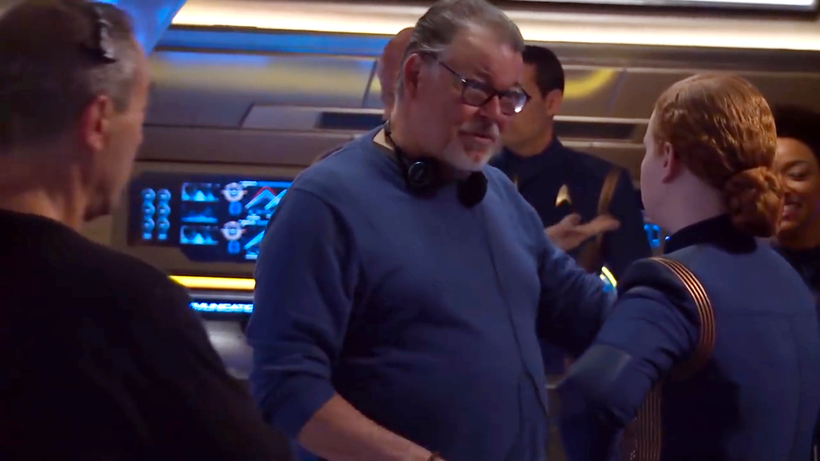 "If you don't care about the characters and you don't specifically care about the characters' relationships to each other, we wouldn't be on for 50 years," said longtime Star Trek actor and director Jonathan Frakes, who directed this Sunday's episode, in a recent interview with Debbie Day of Rotten Tomatoes. DSC knocks this out of the park as Mack wrote last September - "There is a more coherent and consistently well-executed vision behind @startrekcbs than Star Trek has ever had before."
Even though a prequel, unlike Star Trek: Enterprise (ENT) we are actually going where no one has gone before seeing truly wondrous things never before seen in Star Trek. I may not be as excited as I was as a child to get home every day after school and explore strange new worlds as just like falling in love for the first time that is something that never comes again, but DSC still lights the fire of imagination in me.
REAL LIFE. REAL NEWS. REAL VOICES.
Help us tell more of the stories that matter from voices that too often remain unheard.
This post was published on the now-closed HuffPost Contributor platform. Contributors control their own work and posted freely to our site. If you need to flag this entry as abusive,
send us an email
.