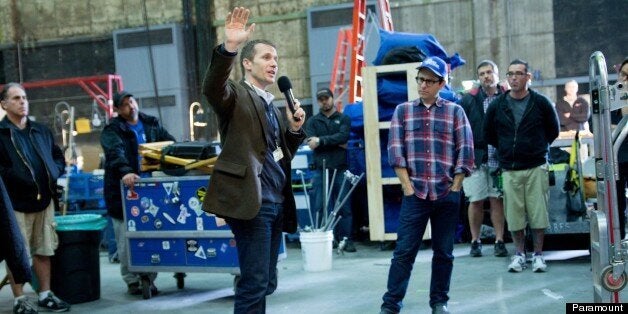 We work with a lot of heroes. Of course, typically, they aren't real.
Four years ago, Paramount Studios allowed us to travel to the Middle East, to screen our Star Trek film to American troops stationed in Kuwait. We were honored to spend time with hundreds of women and men who have the courage, bravery and commitment to service that we were more accustomed to seeing in movies or TV shows than actual life. It was, as you can imagine, a profoundly moving and inspiring experience.
We came home. But they, of course, remained, serving our country, far from their homes and families. Months later, we kept thinking about the soldiers we met and the five million women and men like them who voluntarily chose to serve after 9/11, more than two million of whom were deployed overseas.
When we began work on the sequel, Star Trek Into Darkness, we realized it would be released in May 2013 -- a time when thousands of troops would be returning home. A moment when our nation would have the opportunity -- and responsibility -- to make sure we help these post-9/11 veterans transition back to jobs, higher education, or ongoing careers of service.
We brainstormed. What if we leveraged the creative assets available at Bad Robot to support post-9/11 veterans in a more integrated, systematic way? Could we take a summer action movie -- about a crew of Starfleet officers who rise against the threat of terrorism -- and shine a spotlight on a real life issue affecting all of us at home?
First step: Find a nonprofit partner. After scanning the field and doing our due diligence, we quickly learned about The Mission Continues. One meeting with Founder and CEO Eric Greitens and we were hooked.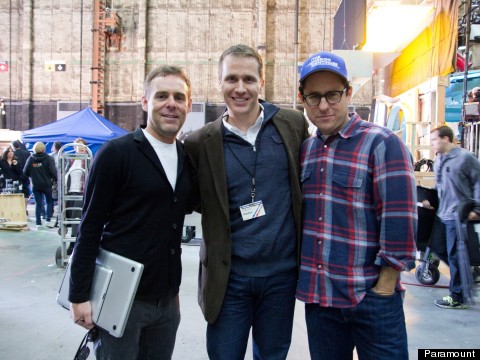 Greitens, a former Navy Seal and Rhodes Scholar, started The Mission Continues to enable returning military personnel to continue lives of service by taking the skills they learned abroad and using them to tackle some of the most pressing issues facing our communities here at home. It gives post-9/11 veterans renewed purpose, and helps all of us at the same time. We were excited to find creative ways to support this mission.
We tried a lot of things. We co-commissioned the first national poll to understand civilian perceptions of post-9/11 veterans so that our message would be grounded in real research. We incorporated Eric and several Mission Continues veterans into a scene in Star Trek Into Darkness, acting as members of a ceremonial honor guard. On set, they shared their real life experiences, inspiring the entire cast and crew. We donated 100 percent of the proceeds from the Star Trek visual effects in our Bad Robot Action Movie FX App for the iPhone and iPad. We hosted a salon for industry leaders. We spoke about The Mission Continues on our national press tour. We dedicated the film to post-9/11 veterans with gratitude for their inspired service abroad and continued leadership at home.
There was much more we wanted to do, and, as a small company, we often needed others to help us make our ideas a reality.
When we set out to organize a Veterans Day service day, NBCUniversal and Creative Artists Agency and nonprofit coalition Got Your 6 joined us and brought their formidable resources to the table. Hundreds of volunteers from the entertainment industry worked side by side with veterans to fill 5,000 backpacks of food for LA school children.
When we wanted to donate our Star Trek effects proceeds from the Bad Robot Action Movie FX App, CBS (who owns the merchandising rights for Star Trek), creative partner Video Copilot, and our legal team at Jackoway Tyerman Wertheimer generously donated their proceeds too so that 100 percent of sales could go to The Mission Continues.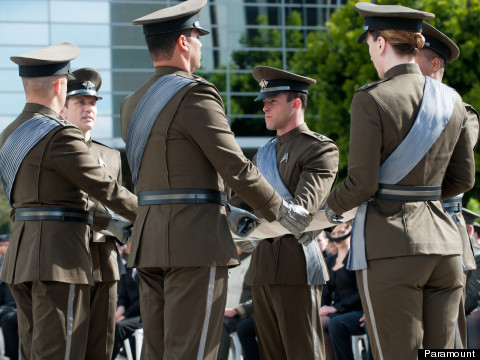 Through all of this, Paramount Studios leveraged their world-class marketing and publicity resources: committing their in-house research team to hone The Mission Continues messaging; using their interactive department to create apps and a web presence; partnering with Fandango and AOL for cross-promotion; employing their entire publicity team to help promote The Mission Continues around the country; and designating the Los Angeles premiere as a charitable benefit. Paramount Studios became our partner in every way on this campaign.
While we are thrilled at what everyone has accomplished so far, we aren't stopping here. The Bad Robot team is hard at work on new projects -- including creating a movie-style trailer to tell the story of The Mission Continues, which Paramount will incorporate into the movie's home video release.
We don't yet know what the precise impact of all of this activity will be. But we do know that the experience changed Bad Robot Productions. Last month, we formalized our in-house GOOD ROBOT division to make sure we keep doing this kind of good work. And we're going to keep asking others to partner with us.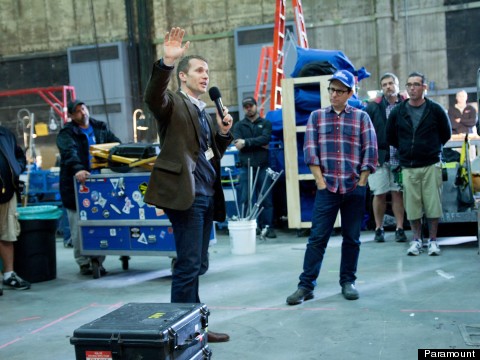 On this Memorial Day, we are thankful that so many post-9/11 service women and men are home with their families. We are thankful to Eric Greitens and The Mission Continues for teaching us what real service looks like.
It turns out we do work with some real heroes after all.
To help support The Mission Continues, download Bad Robot Action Movie FX App here.
J.J. Abrams and Bryan Burk are producing partners at Bad Robot Productions. Bad Robot's most recent film, Star Trek Into Darkness, is currently the number one movie in the country and is dedicated to post-9/11 veterans. Other films and television series include Mission Impossible: Ghost Protocol, Super 8, Star Trek, ABC's "Lost" CBS's "Person of Interest," and NBC's "Revolution."