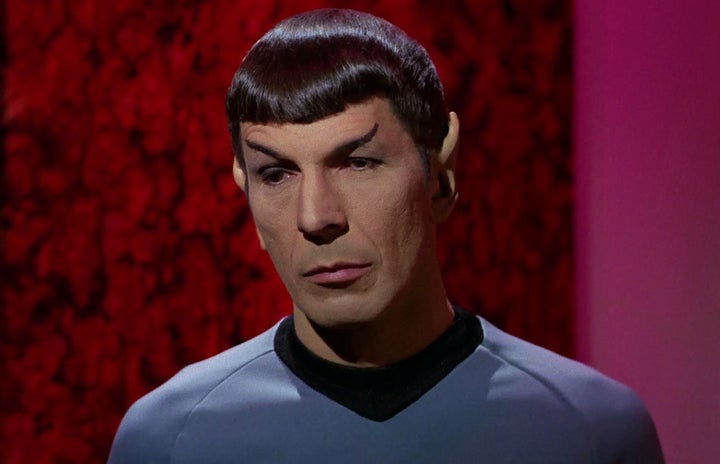 If you've ever heard someone yell "Khan!" without context, then you are, at least in some way, familiar with "Star Trek II: The Wrath of Khan."
Besides that quote's continued popularity in the American lexicon, the 1982 movie is notable for earning both box-office success and critical praise upon its release. The New York Times began their review of the second installment in the "Star Trek" movie series with the words, "Now this is more like it." 
Since it became such an established classic, you may be surprised to learn of one, then untested, but now famous director who almost helmed the movie.
"One of the directors I know that I was keen on was a young man who actually came in at Paramount's suggestion," "Wrath of Khan" producer Robert S. Sallin says in a new video Paramount provided exclusively to HuffPost.
That "young man" was Ron Howard, who went on to become one of Hollywood's most popular directors, helming movies such as "Apollo 13," "A Beautiful Mind" and "The Da Vinci Code."
At the time, according to Sallin, many directors passed on the project because they didn't want to do a "Star Trek" movie or a sequel. But Howard was excited about the prospect of taking on the project. "He loved 'Star Trek by the way," says Sallin. "And that counts for a lot."
In addition to Howard's fandom for the movie, his younger brother, Clint Howard, made acting appearances in the "Star Trek" television series dating back to the '60s. This could have been a match made in the starry heavens.
Sallin even decided Howard was his top choice, but as the producer says in the video, bringing Howard on board didn't work out. The studio tapped another untested director at the time, Nicholas Meyer, who would end up directing later "Star Trek" projects, as well.
From the clip, it is unclear who was responsible. "Khan?!" Probably not, but a suspect for sure.
The exclusive clip is from a new series of interviews available with the Blu-ray debut of the director's cut for "Wrath of Khan."
REAL LIFE. REAL NEWS. REAL VOICES.
Help us tell more of the stories that matter from voices that too often remain unheard.
BEFORE YOU GO
PHOTO GALLERY
Ranking Every 'Star Trek' Movie, From Best to Worst