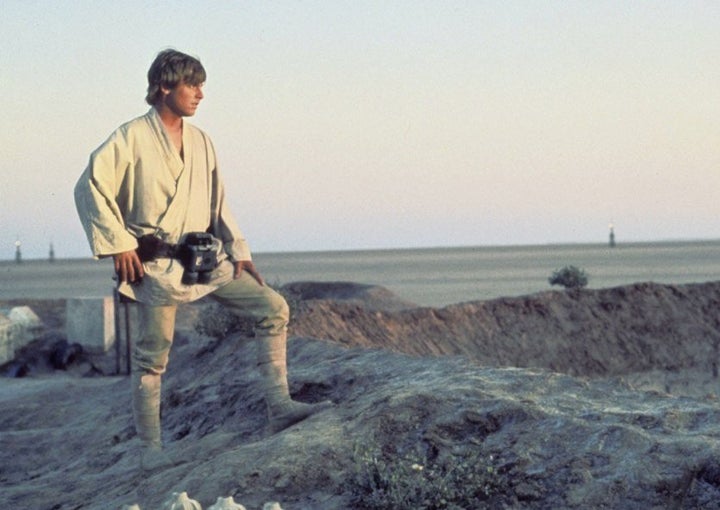 This Friday, the original "Star Wars" (or, "Star Wars: Episode IV -- A New Hope," if you must) turns 35. In honor of the landmark film's landmark birthday, I asked a group of influential filmmakers -- responsible for projects such as "The Hunger Games," "Iron Man" and "Lost" -- what the biggest influence the original "Star Wars" had on them professionally or personally. Here are their quite wide-ranging answers. (Oh, and some "Star Wars" drawings, at the bottom, courtesy of an eight-year-old Eli Roth.)
Jon Favreau ("Iron Man") "Star Wars" introduced me to the writings of Joseph Campbell and the hero's journey as it applies to storytelling for the screen. I was familiarized with the classic archetypes through the characters of this film. I can't think of a story meeting I've ever had without "Star Wars" being evoked at some point.
Damon Lindelof ("Lost," "Star Trek 2") For me, the most impactful part of "Star Wars" has always been the scene where Luke looks out at the setting suns on Tatooine and the Williams music somehow tells us that he is about to leave this place and never come back. Whenever I'm writing something, I do my very best to shamelessly plagiarize this scene by asking myself "What's the Twin Suns Moment?"
Gary Ross ("The Hunger Games") It's hard for me to think back on "Star Wars" without remembering the wonderful Joseph Campbell/Bill Moyers series that Lucas also produced. Campbell was a huge influence on Lucas, and like all great science fiction, 'Star Wars' cares as much about eternal things (like familial relationships and the discover of identity) as it does visual effects. It's such a great lesson to us all. Lucas also lets us empathize with frailty: the vulnerability of R2D2, the beat-up wreck of a space ship that Han Solo flies, the huge beast of Chewbacca that can only wail plaintively, but somehow we always understand him. Lucas was interested in real heroes, and we've all been the beneficiary.
Simon Pegg ("Hot Fuzz," "Star Trek") It's pretty much impossible for me to quantify the full effect "Star Wars" had on my life. It inspired my imagination, developed my vocabulary, broadened my appreciation of music and my understanding of filmmaking. It gave me my first crush, my first real aspirations. It changed my life not just because of its worth as a piece of cinema, it was more than that, it was its power to alter the fabric of society. I was an impressionable seven-year-old child at the epicenter of a cultural earthquake. It arrived on a tidal wave of hype from a nation waking up from a deep depression and it was impossible to ignore. It speaks volumes that one film and its second, more grown-up installment have effectively powered the idea through increasing inadequate iterations for more than 35 years. You cannot underestimate the power of "Star Wars."
Marc Webb ("The Amazing Spider-Man") It was probably the music. It made me realize how important musical scores are. And I've used it as a reference point too many times.
Joe Johnston ("Captain America: The First Avenger") What influence did "Star Wars" have on me? That's an easy one. When I answered a handwritten ad taped to the door of the Industrial Design department at Cal State Long Beach in August of 1975, I had no idea of the personal and professional impact that single phone call would have. The ad was looking for artists, designers and model builders to work on a "science fiction space movie." I had been working as an entry-level product designer for a couple of different companies in Southern California. My most engrossing assignment to date had been fiberglass bus seating. I started working on "Star Wars" with no knowledge of the film business, no sense of what a "storyboard" was and no ambition to ever be a director. But I was working for a guy who was generous with his knowledge of filmmaking, inspiring in his love of storytelling and endlessly patient with dumb questions from a kid who was just beginning to discover this new world of film. All the knowledge I didn't have didn't seem to matter, and his enthusiasm was infectious. Ten years later, George kept me on half salary and paid my tuition to the USC School of Cinema. My nine-minute black-and-white student film got me a directing gig on Disney's "Honey I Shrunk the Kids." (George might have actually put in a good word for me ... hard to believe the studio would risk the dough on a first timer who'd made one 16mm film.) It's pretty safe to say that without George Lucas and "Star Wars," I might have been responsible for some very exciting bus seats, but I would not be making films.
Diablo Cody ("Juno" "Young Adult") As a little girl, The "Star Wars" movies showed me that princesses didn't have to be frail, passive blondes. They could also be cool, no-nonsense brunettes with witty comebacks. I wasn't into sci-fi, but I could immediately connect to Carrie Fisher.
Rian Johnson ("Looper") It seems rote to say, but it's hard to overstate the effect "Star Wars" had on our generation of filmmakers. As a kid, I was floored by the seemingly magical existence of another world up on that screen, through what I later learned were painstaking miniature and compositing effects by the original ILM team. Learning how they created that world with balsa wood and glue, glass plates, foam rubber and optical printers -- that then became the real magic for me. I hope that by the next milestone anniversary, the pioneering work by these amazing artists will again be made available for fans and future generations to appreciate."
Edward Kitsis and Adam Horowitz ("Tron: Legacy," "Once Upon a Time") As children seeing "Star Wars," it transported us to another world with something more captivating than mere special effects and pyrotechnics … It used something far more powerful: Story. And the power of its story fired our imaginations and led us on the path to try to make a career as storytellers. And now, as we play in the world of fairy tales with "Once Upon a Time," it is never far from our minds as we've realized something amazing about this formative film: It is truly the first, and greatest, modern fairy tale.
Jonathan Liebesman ("Wrath of the Titans") George Lucas grounded the "Star Wars" universe so brilliantly that I believed his fantastical world was real and lived-in. Now, no matter the film I work on, I strive to find elements that will give an audience that same sense of reality I experienced as a kid watching "Star Wars." A reality that made me imagine an entire world beyond what was in the frame.
Anthony Hemingway ("Red Tails") "Star Wars" is more than a film, it's an all-encompassing universe. That is what stands out most to me. Part of the joy in making films is truly connecting with an audience. No film can ever accomplish this to the extent "Star Wars" did, and does, even to this day. Generations of people, all around the world, will love this film forever and ever. Think about how amazing that is. Congratulations to George, Rick and all of the incredibly talented people that began the saga of "Star Wars" 35 years ago. We thank you, and may the force be with you, always!
Greg Mottola ("Superbad") In 1982, during my first few weeks as an art student at Carnegie Mellon University, we were given an assignment: draw a portrait with your hero. This was the result. My "Star Wars"/Lucas obsession led me back to the great '70s films of his peers, which in turn led me to the great foreign films of the '50s and '60s. I gave up on art and became a film student—and "Star Wars" was a big part of that decision.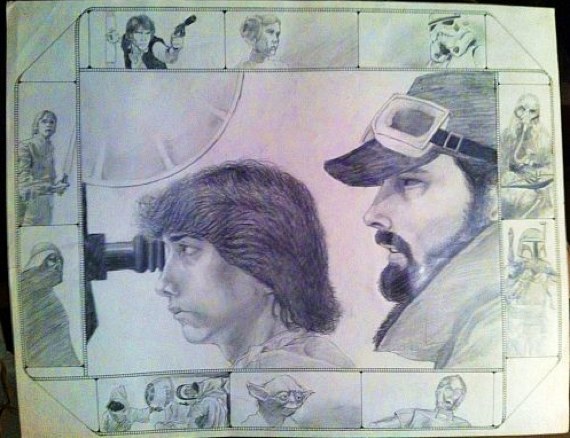 Jay Chandrasekhar ("Super Troopers," "The Babymakers") From the moment the massive star destroyer passed overhead, I knew that this was something special. Questions swirled. How did they build such a huge space ship and where was it flying when they filmed it? Had they perfected laser guns? Why hadn't I ever seen a lightsaber and where could I get one? I was too young to imagine that I would one day make movies, so I certainly didn't spend any time trying to figure out how they did it. That view seems naïve, now, especially when I listen to my seven-year old son explain to my five-year-old daughter that a superhero on TV is not really flying, but is, in fact, just in front of a blue screen. Personally, "Star Wars" had a very specific impact on my popularity. My family was an early adopter of home-entertainment technology: We owned both a large-screen projection television and an early-model VCR. And in 1979, my dad went to a medical conference in Houston, TX, and returned with something that made me the most popular kid in the neighborhood: a bootleg VHS copy of "Star Wars." Yes, the picture quality was lousy -- it was staticky and small chunks of the film just weren't there. But it was "Star Wars," in my basement, and I was the kid who owned it. We wore out that tape, watching it close to 50 times. As I think back on it, bringing back that tape was a wildly uncharacteristic move for my dad. You have to understand, my dad is a highly moral man, who always overpaid his taxes, and returned money at stores when he was given too much change. But when faced with the prospect of obtaining a "Star Wars" bootleg, he buckled. He wanted to make his kid happy. He violated his own moral code to do something he knew was wrong. He couldn't resist. After all, he was the dad that brought home "Star Wars." Thanks, Dad.
Eli Roth ("Hostel") "Star Wars" was the movie that changed my life. I can honestly say there was life before "Star Wars" and after. I obsessively drew pictures of it and in school took it upon myself to write the next few chapters of the story since I couldn't wait for the next films to come out. "Star Wars" became the center of my universe. It was all I wanted to talk about in school and on some level influenced everything I write. I wanted to be Han Solo, but deep down knew I was more of a C-3PO.
My book, from age eight. My teacher was into my book at first ...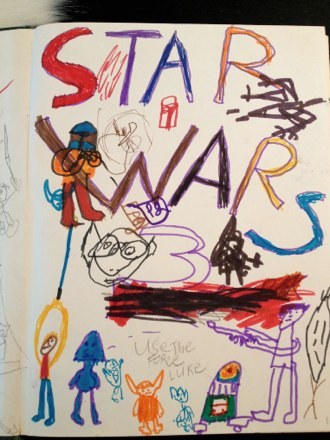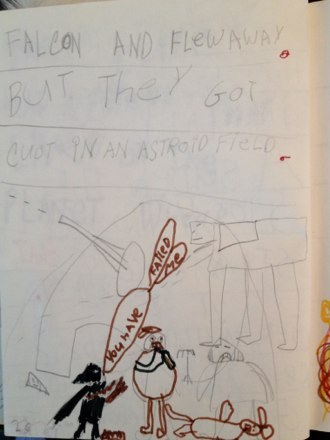 I was even obsessed with the making of the film!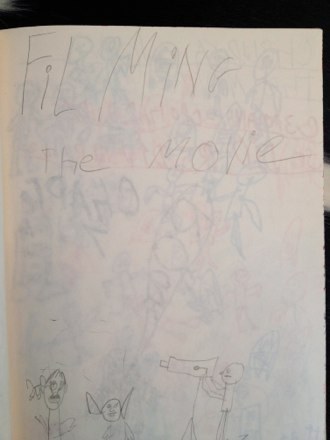 Then I started getting into the coming attractions that would go along with the movie. You can see where my other influences came into play. This is where my teacher started to get worried about me and called my parents.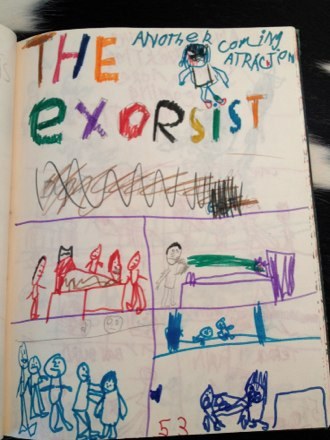 Yeah, these were my interests when I was eight years old. So much has changed ...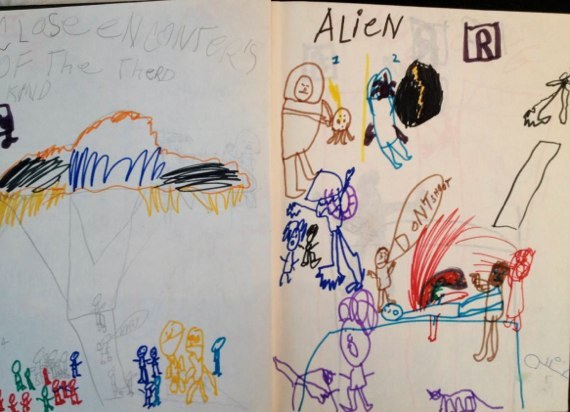 Mike Ryan is senior entertainment writer for The Huffington Post. He likes Star Wars a lot. You can contact Mike Ryan directly on Twitter.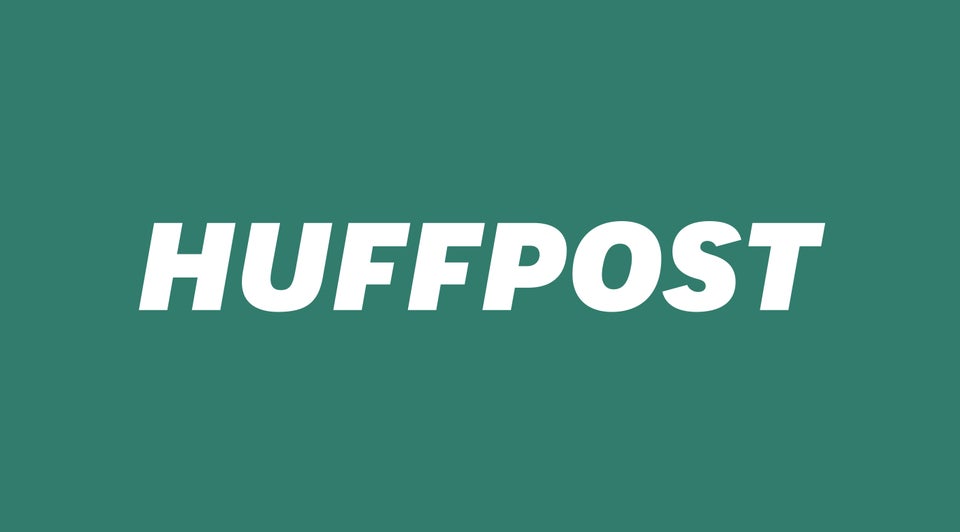 Favorite 'Star Wars' Videos
Popular in the Community