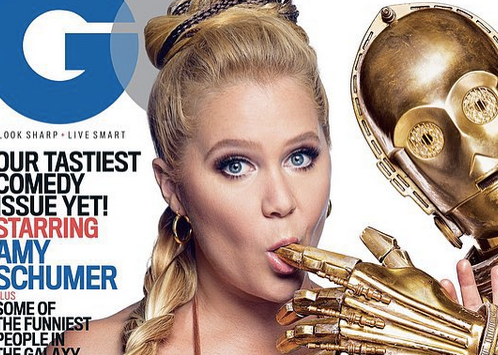 By now, you've probably seen Amy Schumer's GQ cover. You know, the one where she's dressed up in Princess Leia's bikini and sucking on C-3PO's finger? Maybe you found it funny -- and maybe you found Schumer's own redesign of the cover even funnier. But to Disney and Lucasfilm, the magazine shoot is no laughing matter.
After a Twitter user expressed disdain over the use of the "Star Wars" characters in Schumer's salacious spread, the official Star Wars Twitter account responded on Thursday. Turns out the franchise's studios weren't fans of the antics, either:
Oh snap, some intergalactic shots fired. At least the comedian has Luke Skywalker's blessing:
And for what it's worth, R2-D2 and C-3Po seemed to enjoy Schumer's company in this NSFW video:
We'd say the force is still with Schumer.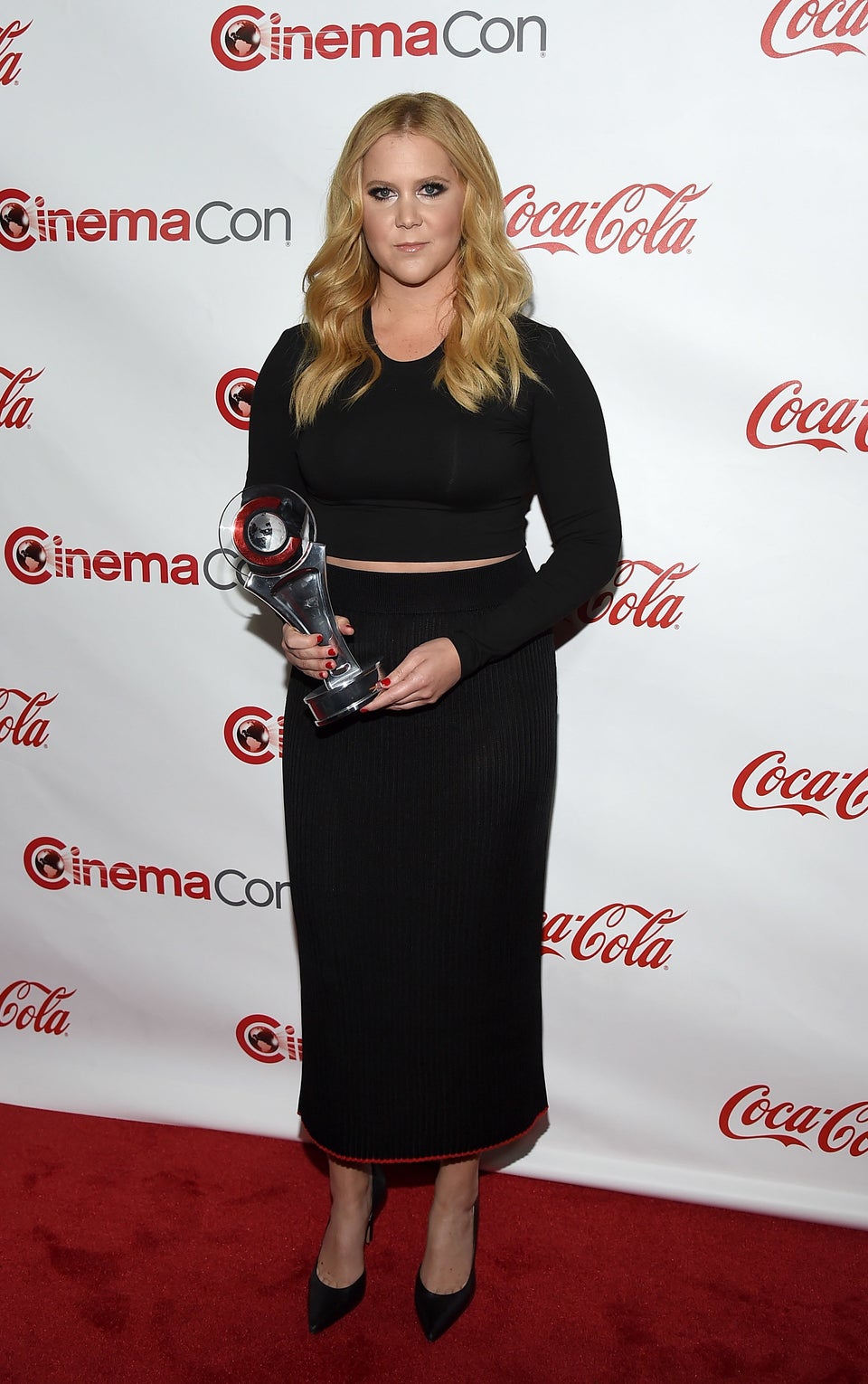 Style Lessons From Amy Schumer
Popular in the Community