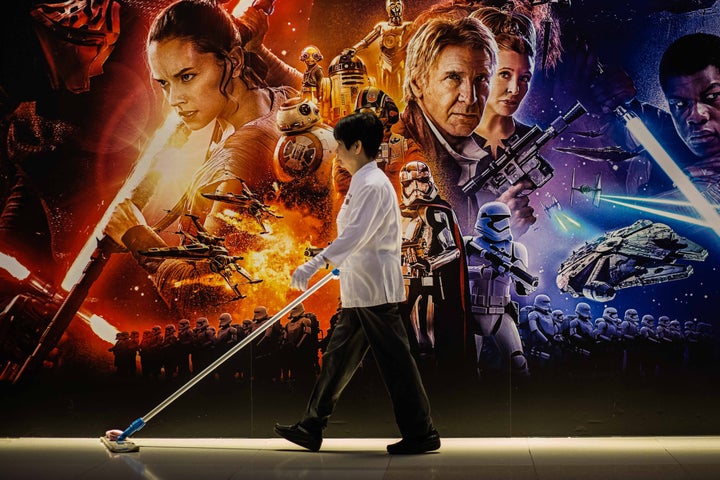 Anxious "Star Wars" fans who will tolerate none of your spoilers have broken one box office record -- and the movie just came out.
Ticket vendor Fandango says "Star Wars: The Force Awakens" has already broken its record for the most tickets sold for any film over its entire theatrical run. It usurped "Jurassic World" -- another nostalgia-heavy flick -- for the title.
Fandango, which sells tickets to a majority of theater screens in the U.S., did not specify the value of the tickets sold. But The Associated Press reported earlier today that the film has earned more than $100 million in presale tickets in North America. What's more, according to a poll on the site, 63 percent of respondents had plans to see "The Force Awakens" more than once in theaters.
So yes, theaters will be packed. But not sold out -- at least according to Disney. The company's head of distribution, Dave Hollis, told AP that "there are literally millions of tickets available for this weekend."
"Star Wars" just might show us the biggest opening in film history. We'll soon find out whether it knocks "Harry Potter and the Deathly Hollows: Part 2" off its box-office throne for the most single-day ticket sales ($91.1 million). Or usurps "Jurassic World" for the crown of the biggest opening weekend on record ($208.8 million). As of Thursday morning, the film had scored $14.1 million overseas since it opened on Wednesday.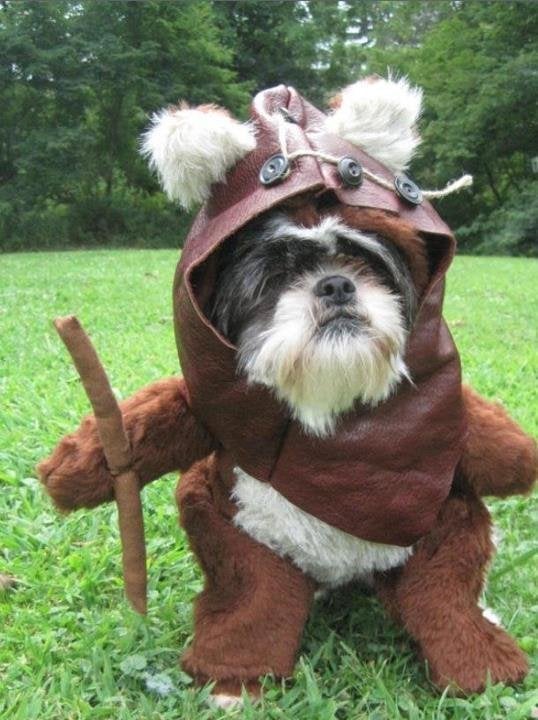 15 Adorable Animals Dressed Up In Star Wars Costumes
Popular in the Community