Los Angeles restaurant Faith & Flower jumped on the bandwagon with a new range of handcrafted "Star Wars"-themed desserts.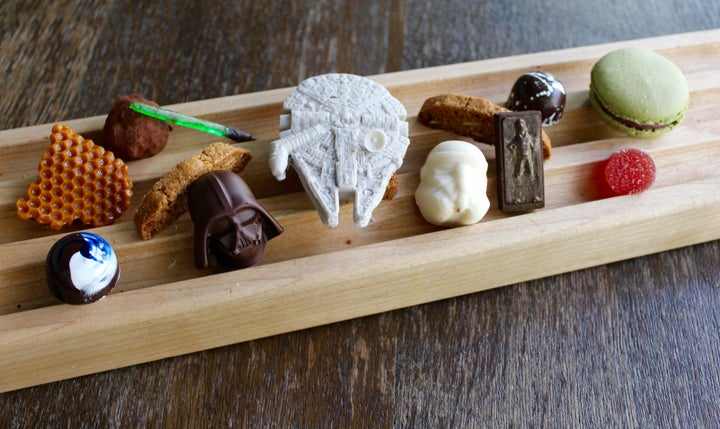 The off-menu mignardises board ($23) features the usual suspects: Darth Vader, a storm trooper, and a Death Star, all crafted in chocolate or pastry form.
There's even an extremely detailed Millennium Falcon, delicately rendered in white chocolate. Faith & Flower's pastry chef Josh Graves told The Huffington Post the ship is "cast in a model that I developed by hand, using a toy to create the cast."
Graves, a longtime "Star Wars" fan, explained just how time consuming this labor of love is: "Each piece takes a different amount of time. The Millennium Falcon takes about 15-20 minutes per piece, and each mold takes about 16 hours to make. I only have 3 currently, but am working on more. The Darth Vader heads take about an hour to make."
This is one dark (chocolate) side we'd be happy to join, and we're not alone. Graves said people are "calling and e-mailing daily," even requesting the desserts be shipped as far away as New York.
Of course, if a trip to Faith & Flower isn't in your immediate future, you could always whip up some on-theme pancakes of your own.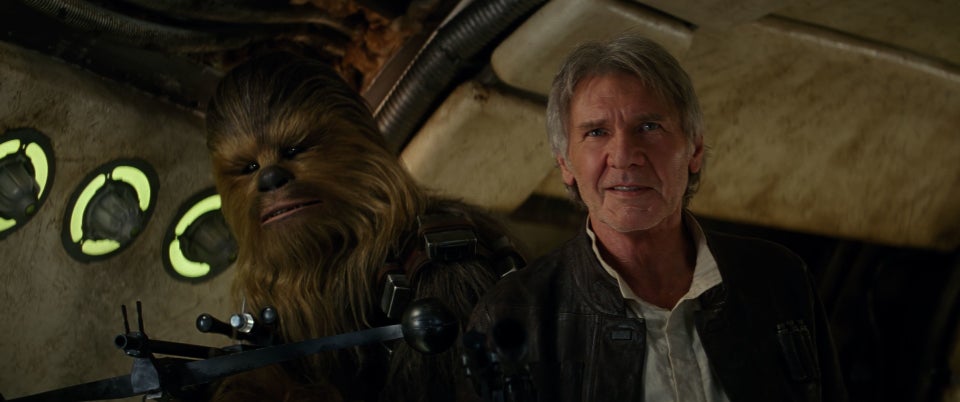 'Star Wars: The Force Awakens'