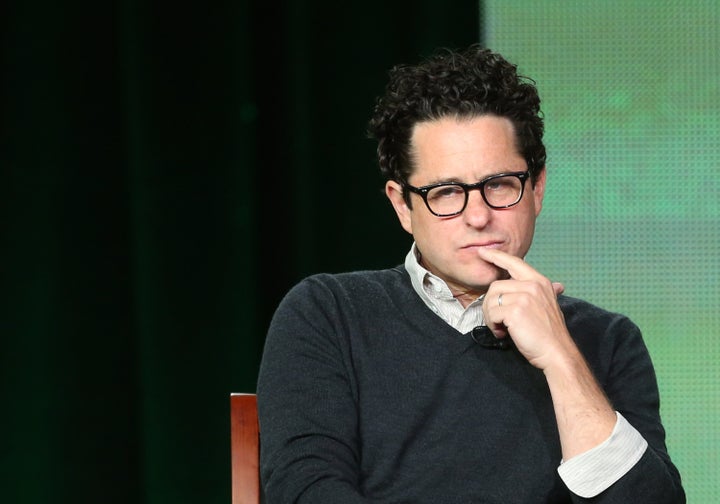 [I]t strikes me as paradoxical that in an age where "nerd culture" (or whatever you want to call it) gets so much shine, where the huge number of outlets/entities like The Nerdist and io9 allow people who are into that kind of thing to tailor their media diet to an obsessive degree, honoring every shade, flavor, and niche of the amorphous beast known as sci-fi, we are essentially putting one guy in charge of our myths -- both as custodian of the old and creator of the new. The decision feels like something the folks at Disney did in their sleep -- are there so few interesting voices out there? Was everyone else too scared to step up to the plate? (Answers: no; possibly.)
That's a fair criticism of the decision to hire Abrams as director of "Star Wars." After all, the man produces two massive franchises ("Star Trek" and "Mission: Impossible") and his disciples -- Damon Lindelof, Roberto Orci and Alex Kurtzman -- have had their hands in everything from "Prometheus" to "Transformers" to the upcoming sequel to "The Amazing Spider-Man." Since his days as producer of "Alias" and "Lost," Abrams has become the Bill Belichick of Hollywood; his influence has spread like that MacGuffin-y anti-matter stuff in "Star Trek."
Which is precisely why Abrams is perfect for "Star Wars: Episode VII." His technical proficiency as a director notwithstanding -- the best tweet about his hire, courtesy of Brian Pachinger: "Dude, JJ Abrams spent $400 million dollars of Paramount's money as a demo reel for this" -- Abrams is the best choice for bringing a galaxy far, far away back to theaters because he's unfazed by the geek challenge. Unlike a lot of directors, Abrams isn't afraid of tackling the sacred cows of nerd culture: "Star Trek" and "Mission: Impossible," but also, indirectly, "Godzilla" ("Cloverfield"), "Goonies" ("Super 8") and "The Prisoner" ("Lost"). He's clearly got the disposition to handle the angry hordes of internet commenters. (Whether Ben Affleck, who was reportedly up for the "Star Wars" job as well, could handle the criticisms that accompany handling childhood memories is up for debate.)
Beyond that, though, there's another reason why Abrams is right for "Star Wars": He already made a "Star Wars" film. As yours truly wrote four years ago (!) for The New York Observer, "Star Trek" and "Star Wars" share a lot of similarities, from character traits to plot mechanics. The best part of "Star Trek" was that Abrams treated it like "Star Wars" -- the original films, not the ghastly prequels. If Abrams can turn back the clock on George Lucas' iconic universe, will anyone be disappointed?
Well, maybe only Abrams, who repeatedly said that there was no chance he would direct "Star Wars."
"[T]here were the very early conversations and I quickly said that because of my loyalty to 'Star Trek,' and also just being a fan, I wouldn't even want to be involved in the next version of those things," Abrams said to Empire (via Coming Soon) last year. "I declined any involvement very early on. I'd rather be in the audience not knowing what was coming, rather than being involved in the minutiae of making them."
Looks like he wanted to know what was coming.
Popular in the Community