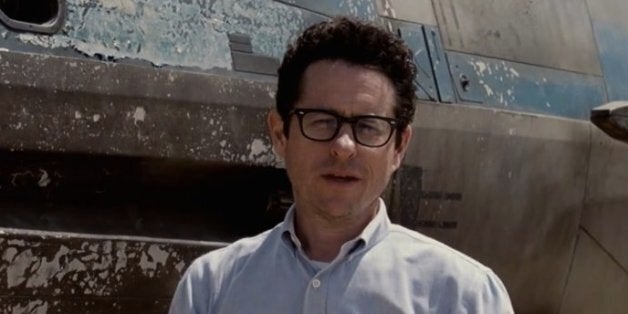 "Star Wars: Episode VII" is not scheduled to appear during this week's Comic-Con festivities, but the Force is still very strong with the venerable franchise. On Monday, StarWars.com released a new video from the set of "Episode VII," featuring director J.J. Abrams, a new version of the famed X-wing starfighter and a trusty repair droid. The clip is part of the Force for Change initiative that benefits UNICEF's Innovation Labs.
From a press release that accompanied the video:
All Wings Report In! On the set of Star Wars: Episode VII, Director J.J. Abrams was interrupted by an X-Wing pilot and rogue robot as he announced the chance for fans to win an advance private screening of Star Wars: Episode VII. "We are so grateful for the support that the fans from over 119 countries have shown for Force for Change," said Abrams. "As we close this final week, we've added an additional prize that allows the fans the opportunity to see the movie early as a thank you for supporting such a great cause as UNICEF's innovative, lifesaving work for children." By contributing at any level by July 25th, participants will be eligible for all prizes including a chance to be in the movie.
Some fans have claimed that the vehicle in question is not an X-wing starfighter, but rather a Z-95 Headhunter. However, both the official press release announcing the video and the "Star Wars" Twitter account called the ship an X-wing:
"Star Wars: Episode VII" is due out in theaters on Dec. 18, 2015.
Popular in the Community