Hundreds of diehard "Star Wars" fans are already camped out days ahead of the movie's premiere -- and they aren't budging.
According to a CBS local report in Los Angeles, the dedicated fans -- who have dubbed their campout efforts as "the line awakens," have already purchased their tickets and can come and go as they please -- but their determination to snag good seats keeps them in line outside the Theatre.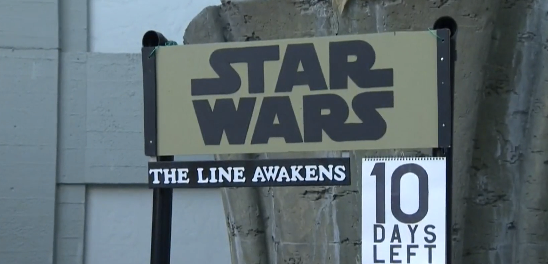 The campout, that one camper described as being like "Woodstock, but it's for nerds," also serves as a means to raise money for a good cause.
If standing in line days before the much-anticipated release of a new "Star Wars" movie at the TCL Chinese Theatre seems a bit much -- consider this a tradition.
The first "Star Wars" premiered at The Theatre in 1977, then called Mann's Chinese Theatre and originally named Grauman's Chinese Theatre.
For the 2005 premiere of "Star Wars: Episode III - Revenge of the Sith," campers reportedly camped out at the Theatre weeks before -- despite knowing the film was set to release at a different theater, the Los Angeles Times reported in 2005. But they did so to honor the history of the film's release at that theater.
"It's an honor to stand in line to represent something," camper Jerry Anderson told the LA Times. "A lot of people might call us geeks or dorks, but it's really cinematic history."
The 2005 campers also raised funds for Starlight Children's Foundation -- at one point raising $8,000.
As for the current "Star Wars" campers, it goes without saying -- the force is definitely with them.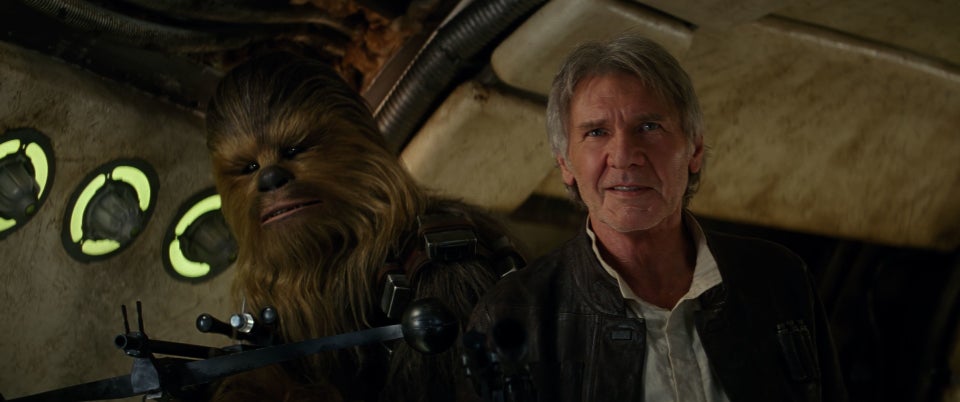 'Star Wars: The Force Awakens'
Popular in the Community