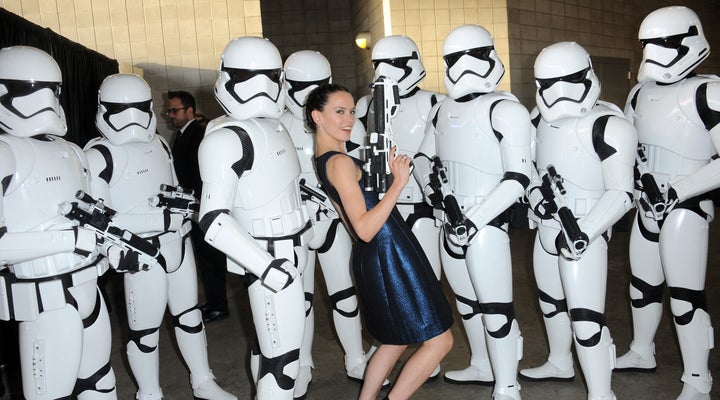 J.J. Abrams has a history of discovering some outstanding leading women in his film and TV projects -- think Keri Russell in "Felicity," Jennifer Garner in "Alias" or Evangeline Lily in "Lost." Well, we might have another name to add to that famous roster of stars.
Much like the original 1977 "Star Wars" film, Abrams decided to cast relatively unknown actors to populate his sequel, "Star Wars: The Force Awakens." British actress Daisy Ridley won the role of female lead Rey, a scavenger on the desert planet Jakku.
"Star Wars" fanatics weren't the only ones excited about the reveal. Ridley posted this video on Instagram of her emotional reaction to the film's trailer.
She captioned the video: "Staying in a little B 'n' B with my friend ... Set an alarm to watch the trailer ... My friend filmed my reaction. Totally emotional seeing it for the first time and so, so, so incredibly awed to be part of this incredible legacy #starwars #theforceawakens."
Co-star John Boyega also chose to film his reaction viewing the trailer and posted the video on Instagram. The 23-year-old star was so excited that he fell over his couch onto the floor.
Lastly, Abrams shared his own photo before the trailer went live, with a message that encouraged all fans regardless of skin color, species, or allegiance to the "Dark Side" to enjoy the clip.
"I don't care if you're black, white, brown, Jawa, Wookiee, Jedi or Sith," Abrams wrote. "I just hope you like it."
Don't forget to catch the trailer yourself.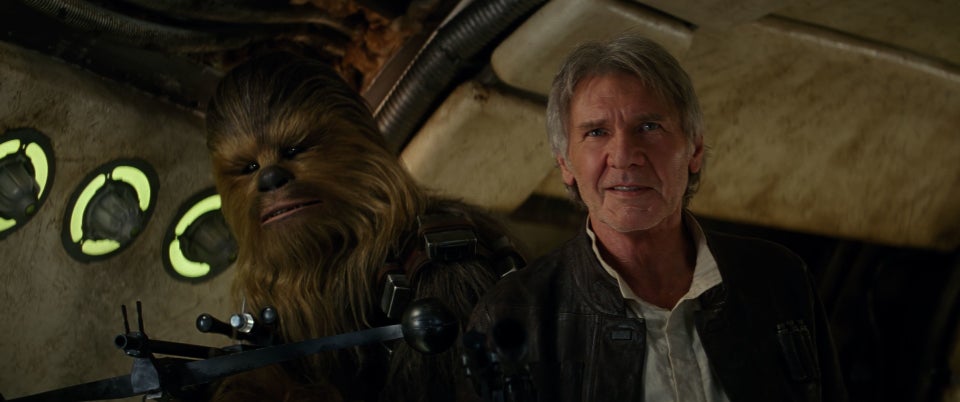 'Star Wars: The Force Awakens'
For a constant stream of entertainment news and discussion, follow HuffPost Entertainment on Viber.
Popular in the Community