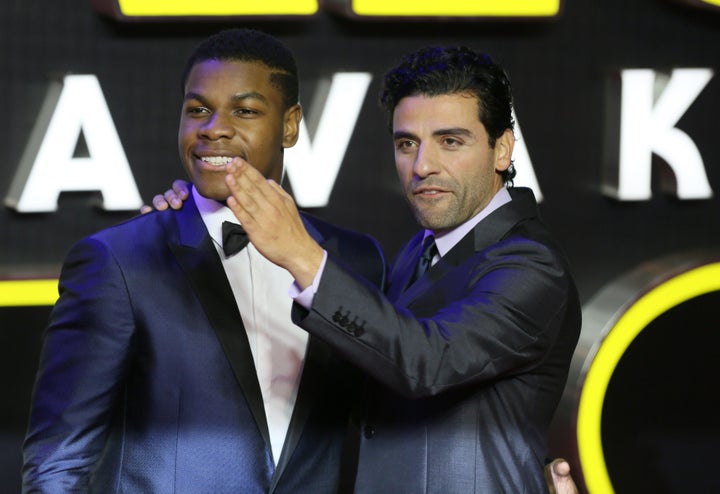 John Boyega has reignited fans' hopes for a gay romance in the "Star Wars" franchise.
The 23-year-old actor nabbed the "EE Rising Star" award at the 2016 BAFTA Film Awards on Feb. 14, joining the likes of James McAvoy and Tom Hardy as a recipient of the prestigious title. In a backstage interview after accepting the award, Boyega acknowledged the fan speculation surrounding the nature of the relationship between his "Star Wars: The Force Awakens" character Finn and Poe Dameron, played by Oscar Isaac.
"What's so funny, I posted a video the other day of myself working out, skipping, and in the background Oscar is just like, 'Yeah, baby, go on!' and people just went crazy," he told the Radio Times.
Check out the workout video Boyega posted on Twitter below:
When he first approached the script with director J.J. Abrams, Boyega said that he felt the dynamic between Finn and Poe Dameron was just "a bromance."
However, he added, "But now I'm learning what Mark Hamill said before when he didn't know that Darth Vader was Luke's father: You never know what they're going to pull. ...So who knows?"
Rian Johnson, who is directing the next film in the series, "Star Wars Episode VIII," seemed to take to the idea, and shared the following illustration on Twitter in January:
Earlier this year, former "Star Wars" actor Mark Hamill answered a fan's Twitter question about Luke Skywalker's sexuality, and said the ambiguity leaves it up to personal interpretation.
Meanwhile, Paul S. Kemp's "Star Wars" novel, Lords of the Sith, introduced Moff Mors, who was described as "an Imperial who has made some very serious mistakes" and who "also happens to be a lesbian," into the official canon last year.
That said, if Disney and Lucasfilm decide to take Finn and Poe's relationship in a romantic direction for 2017's "Star Wars Episode VIII," it would make them the first same-sex couple in a major Hollywood movie franchise.
In the "Star Wars" galaxy, anything can happen, so... fingers crossed!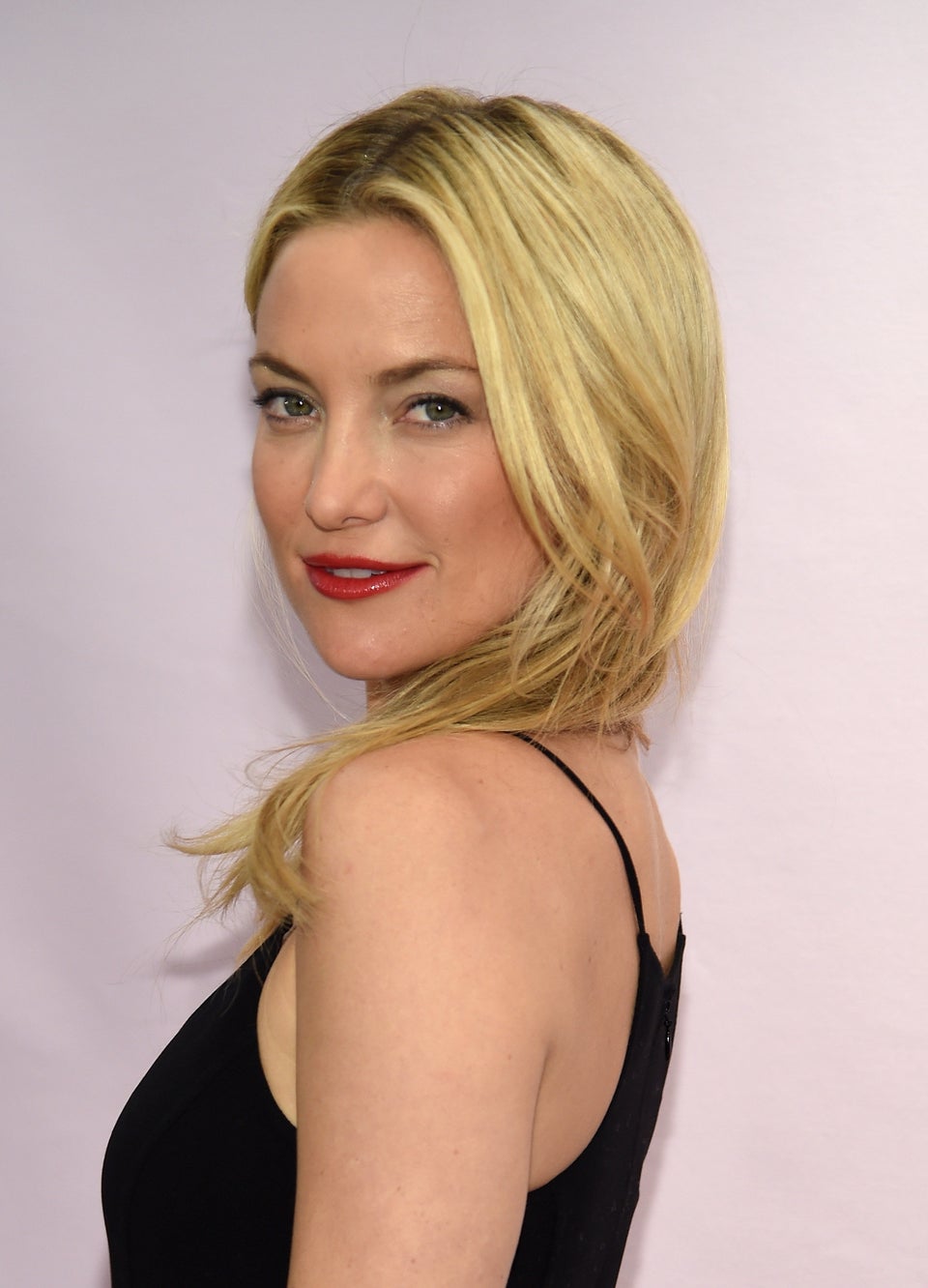 Celebrities Who've Faced Gay Rumors
Popular in the Community