"Star Wars" nerds will want to take a seat before they hear this: Disney is creating a "100% immersive" "Star Wars"-themed hotel in Orlando, Florida, complete with your own costume and room within a starship.
Bob Chapek, chairman of Walt Disney Parks and Resorts, revealed the plan to create the hotel as part of a larger presentation about Disney's ambitious strategy for the larger "Star Wars" lands it's developing.
"It's unlike anything that exists today," Chapek said over the weekend. "From the second you arrive, you will become a part of a 'Star Wars' story! You'll immediately become a citizen of the galaxy and experience all that entails, including dressing up in the proper attire."
"Once you leave Earth, you will discover a starship alive with characters, stories, and adventures that unfold all around you," he continued. "It is 100% immersive, and the story will touch every single minute of your day, and it will culminate in a unique journey for every person who visits."
Disney provided some mock-ups of what they have in store for the hotel, which is set to open in 2019. Here is what looks like a lobby, complete with some dude on his laptop and a robot with a drink in his hand: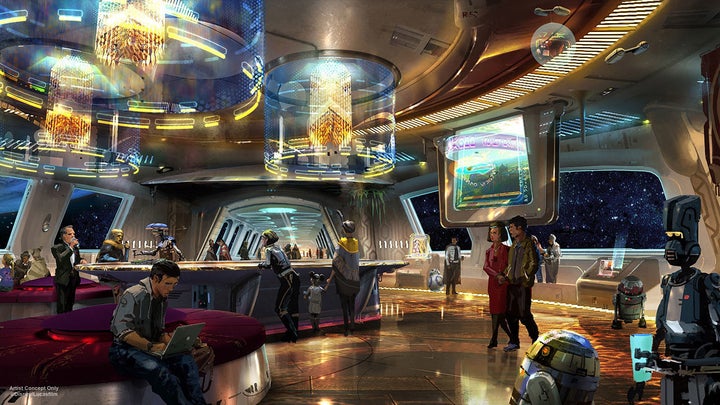 Here we have what seems to be a family-size room, with children's bunk beds at the far end and an (uncomfortable-looking) larger bed to the right: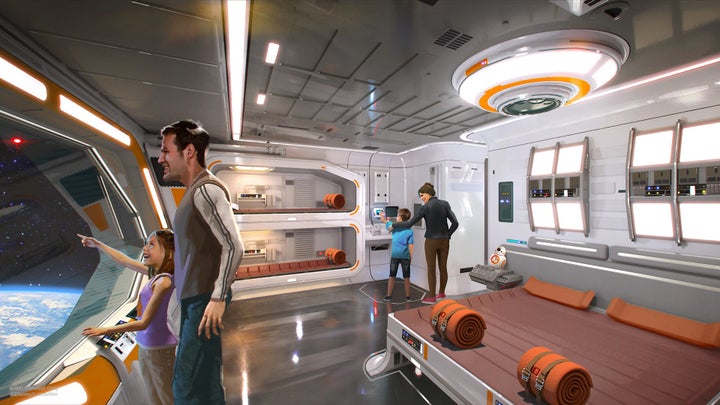 And here we have, well, I have no idea what this is, but it's a third photo basically: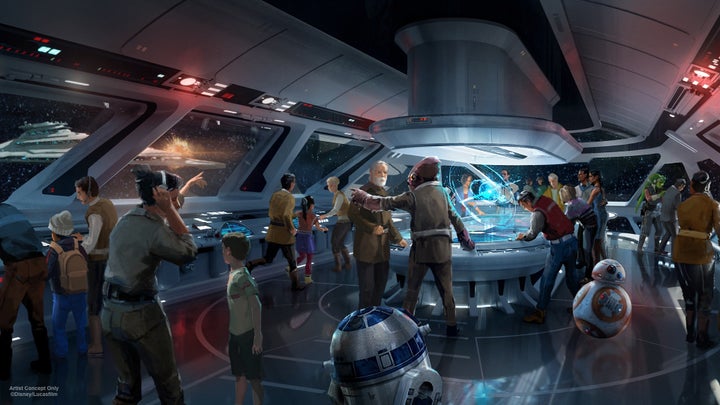 "To say we are excited for the Star Wars-themed lands to open in 2019 is an understatement," he said. "All along, we have said this will be game-changing, and through the model we can begin to see how truly epic these immersive new worlds will be."
Now, will this hotel probably cost parents the financial equivalent of an arm, leg, heart, lung and vacation to the Caribbean? Probably, but if there is a cool "Star Wars"-themed bar inside that hotel ship, you can bet there will be a lot of moms and dads who will be fine with throwing down for a night or two.
And, by the way, there is going to be a Cantina elsewhere in the park too.
Before You Go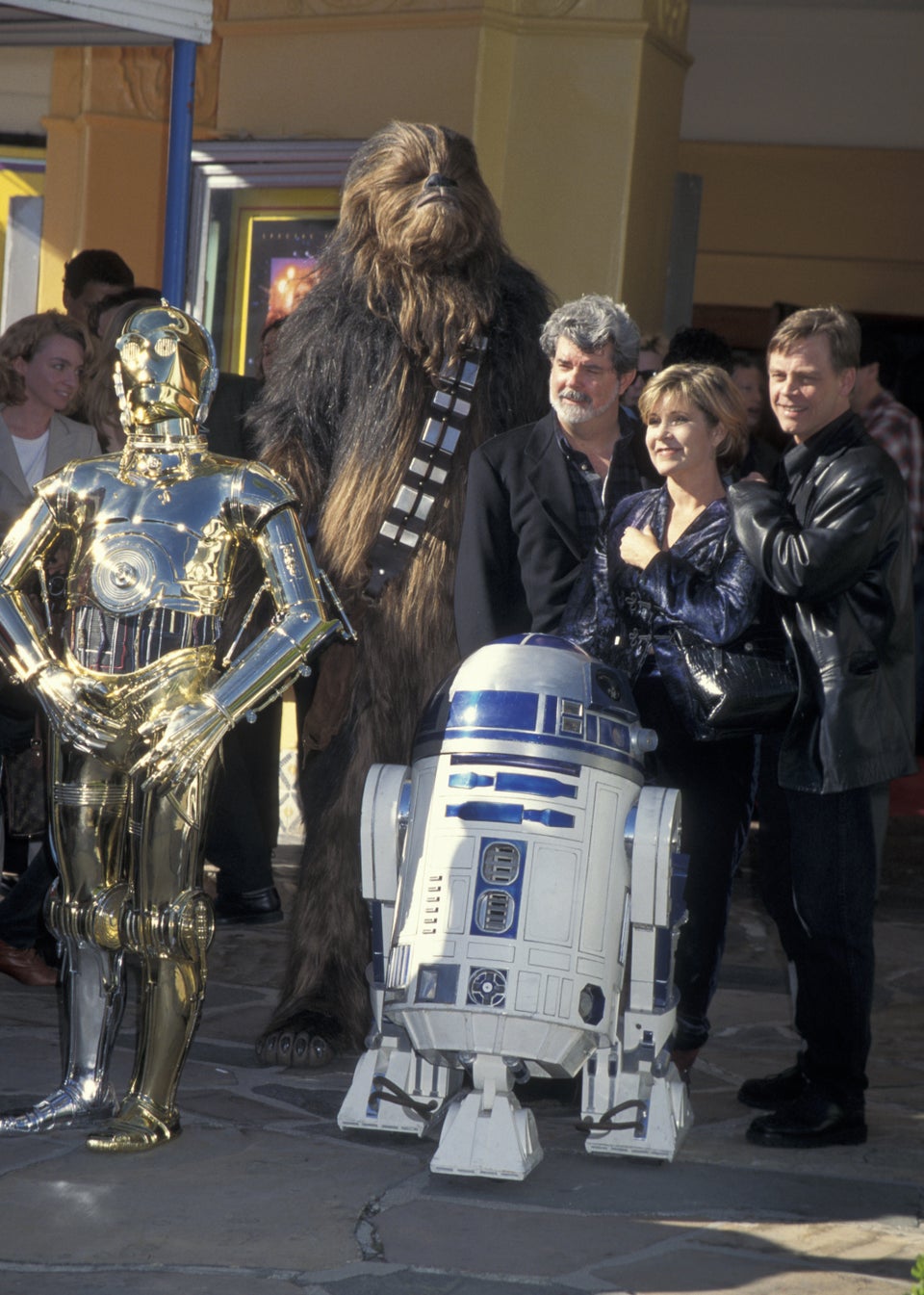 "Star Wars" Premieres Through The Years
Popular in the Community