When "Star Wars" obsessives Brittaney and Lenny tied the knot on July 18 at the Washington Park Arboretum in Seattle, they heeded Yoda's advice and went all in on this seriously awesome wedding photo: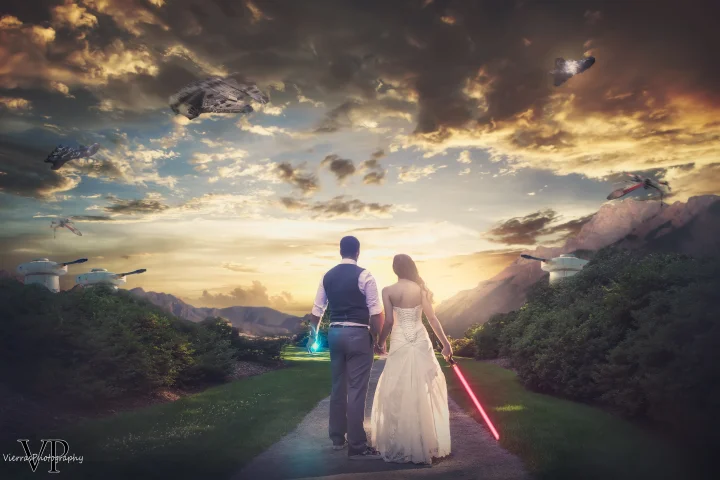 With the help of Photoshop, photographer Anthony Vierra of VierrasPhotography was able to add "Star Wars" touches like the light saber and starships, bringing the couple's vision to life.
"The bride and groom fell in love with the final photo and told me they plan on blowing it up to frame it," Vierra told The Huffington Post.
As Yoda might say: "Very happy this couple will be."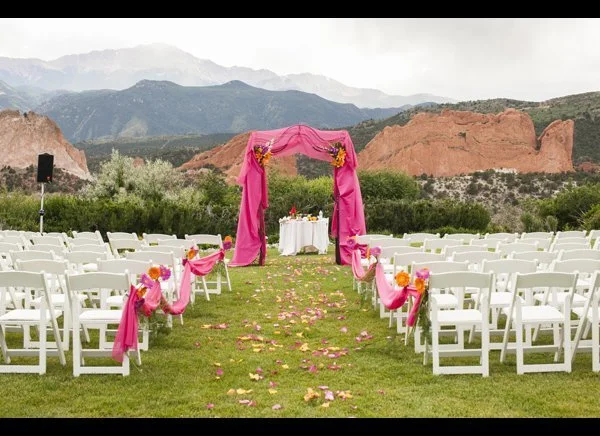 100 Beautiful Outdoor Wedding Ceremonies