Arguably the most important person in the whole damn movie, the omission of Daisy Ridley's character stirred up accusations of sexism against toymaker Hasbro, which stood accused of perpetuating a long history of overlooking female action characters in merchandise. In its defense, the company said it originally didn't want to spoil a plot point, because while we knew Rey existed in the film, we didn't know how central she was to the plot ― and could not have possibly made a reasonable assumption.
Now, some 18 months after the protest hashtag #WheresRey surfaced on Twitter, a version of "Star Wars: The Force Awakens" Monopoly that includes the main character can be ordered via the internet.
In January 2016, responding to outcry from a fandom that included one outspoken 8-year-old, Hasbro told customers who bought the original version of the game they could contact customer service for a Rey piece to complete their sets. Outside of the U.S., retailers in the U.K. and France purchased the newer Monopoly edition ― the one with Tiny Rey ― but Hasbro told HuffPost that U.S. retailers simply chose not to reorder, feeling they had stocked the game, in some form, sufficiently to fill demand.
Hasbro technically didn't fall short of its promise to make Tiny Rey available to "Star Wars" fans, but they didn't make it easy.
Just last week, the Associated Press stirred critics by quoting a Hasbro representative who cited "insufficient interest" in the Rey-inclusive Monopoly over a year and a half after the film debuted. At the time, the only "Star Wars"-themed Monopoly readily available to buy new online in the U.S. was an edition marking the 40th anniversary of the franchise's debut, which recently passed in May.
The next "Star Wars" movie installment featuring Rey, subtitled "The Last Jedi," is set to hit theaters on Dec. 15. It seems the toymaker will be more than prepared.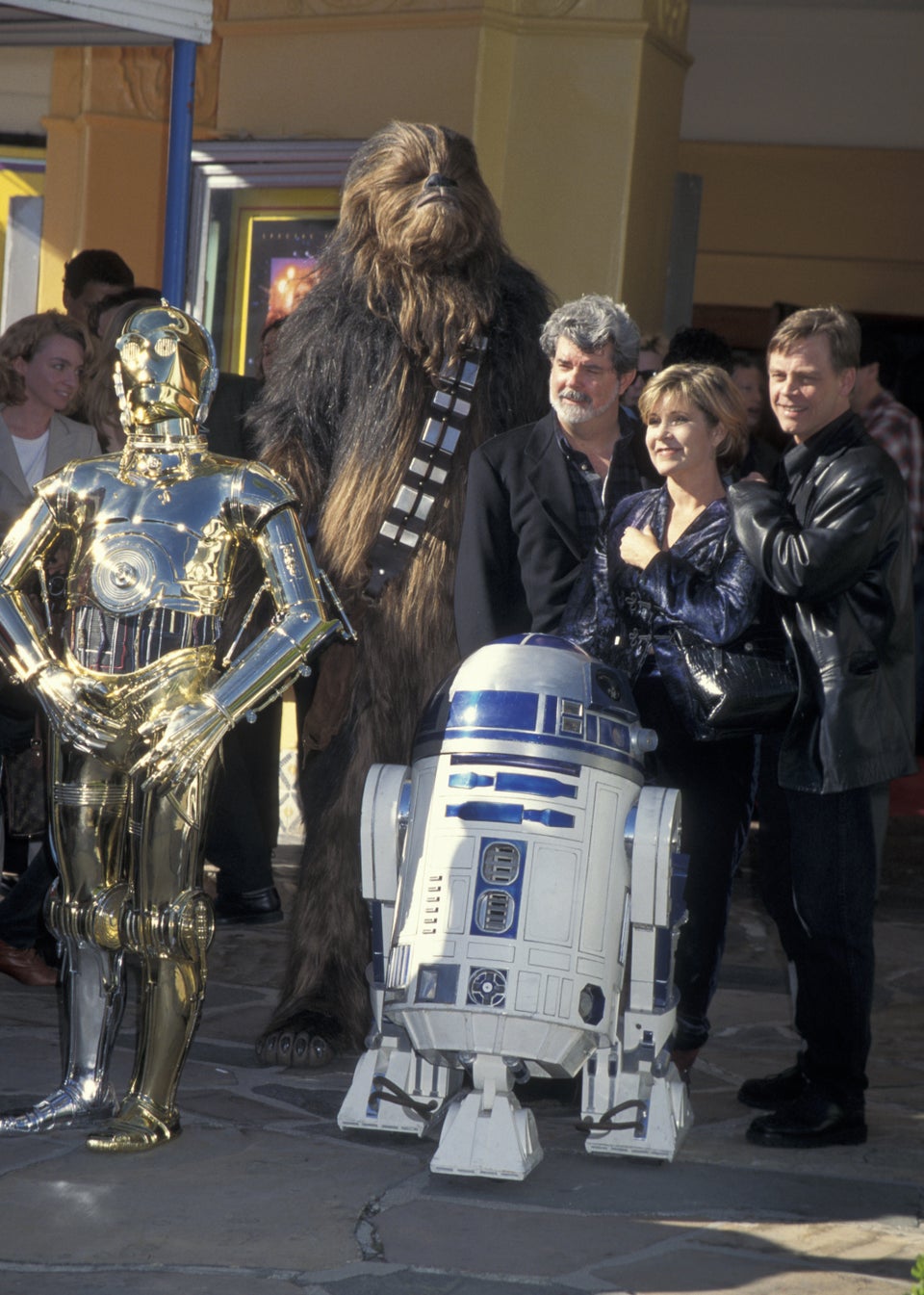 "Star Wars" Premieres Through The Years