Star Wars fans can take their love for the franchise to soaring new heights.
A real-life Star Wars aircraft landed at Singapore's Changi Airport on Thursday to kick off the airport's #StarWarsatChangi event.
All Nippon Airway's R2-D2 themed jet made its grand entrance at the airport and will be stationed there for two days, according to the Bangkok Post. The first-ever commercial jets bearing the Star Wars livery are part of the company's five year "Star Wars" project that they announced earlier this year.
The Changi airport also has some other very special treats for Star Wars fanatics. Life-size replicas of the X-wing Fighter used by the Rebel Alliance and the Empire's TIE Fighter are on display in the terminals as well, according to Today.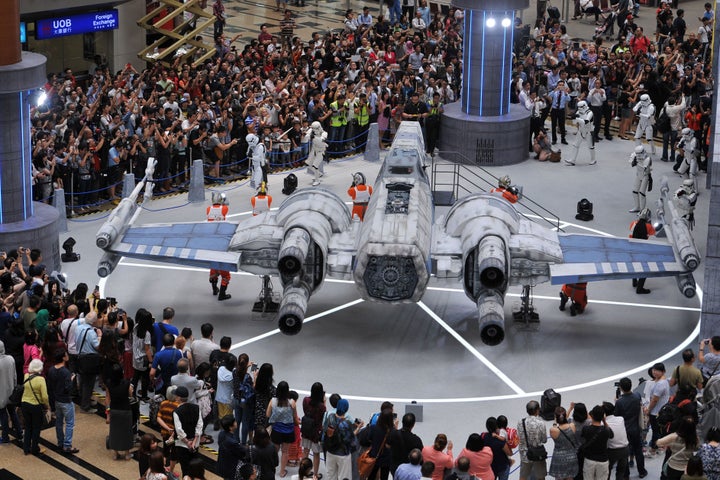 Visitors will have until January 5th to see the replicas and board the X-Wing fighter, which will unfortunately remain grounded.
But it's a good thing some Stormtroopers made an appearance to keep excited fans at bay: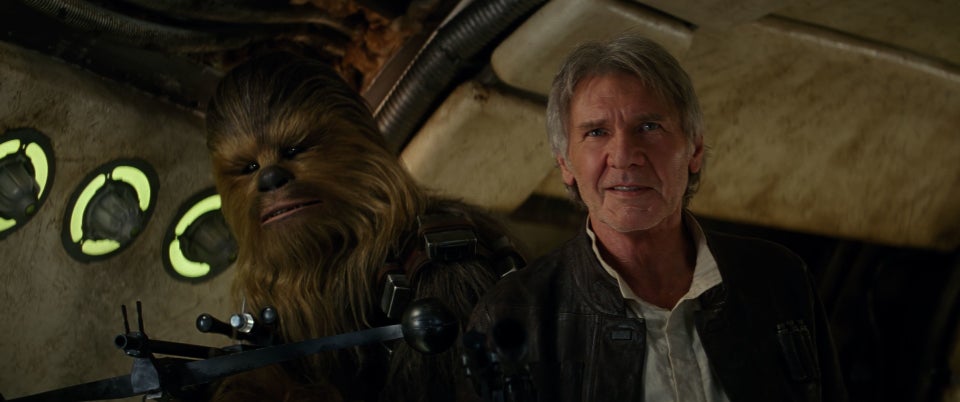 'Star Wars: The Force Awakens'