In the midst of an exceptionally tame Fashion Week, Rodarte debuted their latest collection Tuesday afternoon, which came complete with sparkly coats, pink hair, and the best/nerdiest part of it all, "Star Wars"-inspired dresses featuring the likes C-3PO, Yoda and Luke Skywalker. Perhaps the homage to George Lucas' empire has something to do with the duo's unlikely friendship with the director.
The Internet immediately went abuzz with photos and praise for the designers, from show attendees who are likely just happy to see some excitement on the runway.
What do you think of the galactic dresses? Check out the photos and sound off below!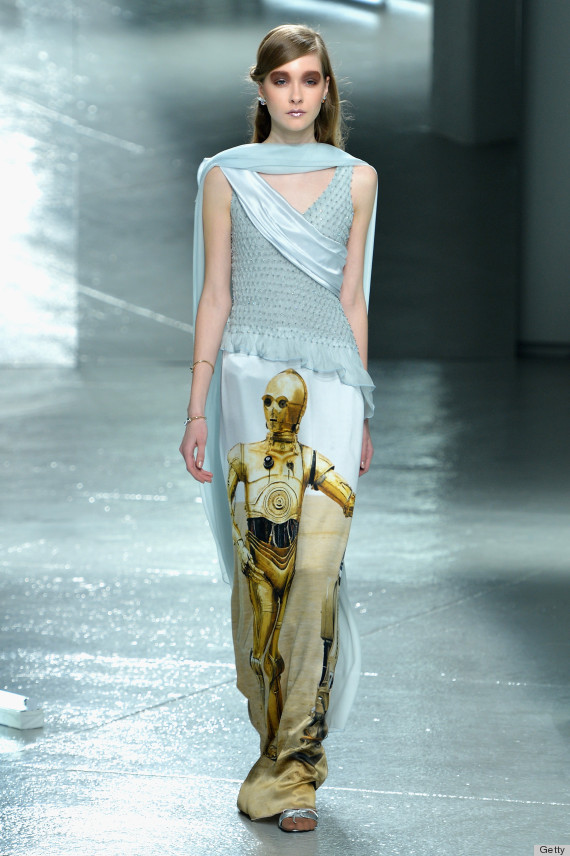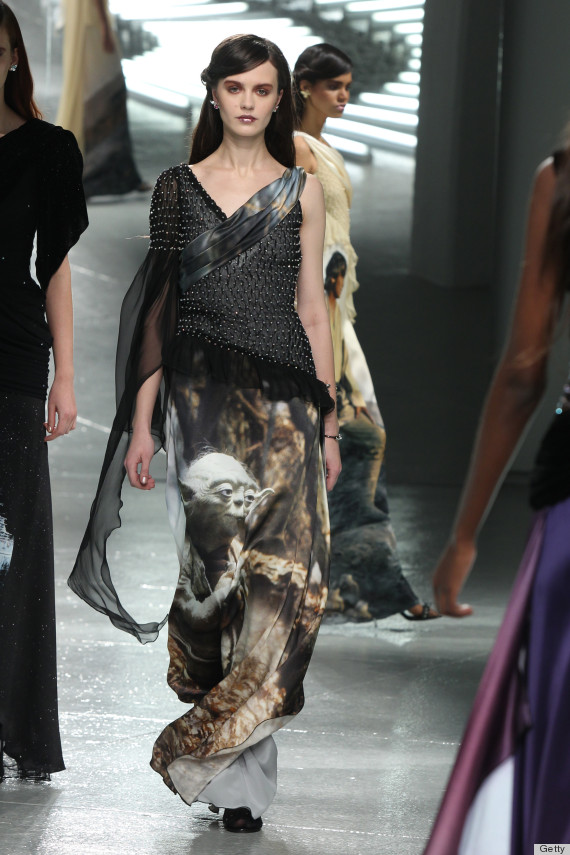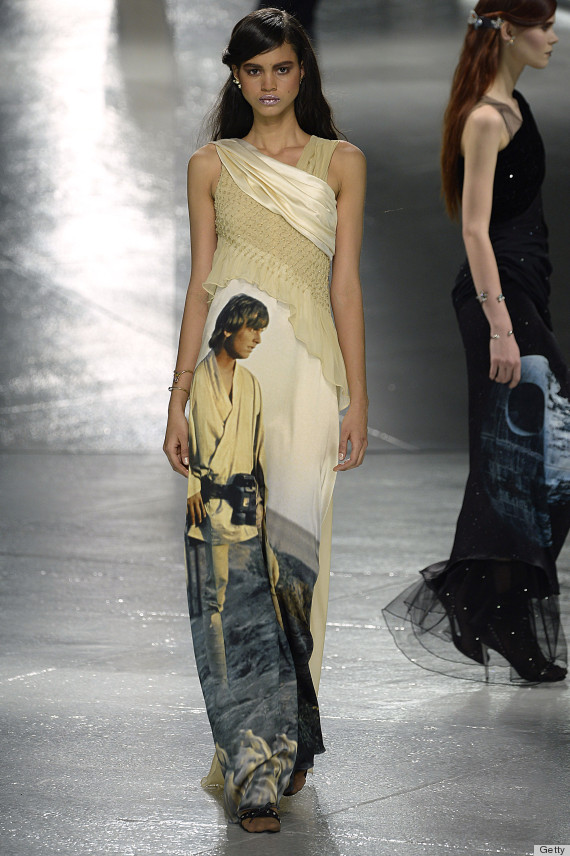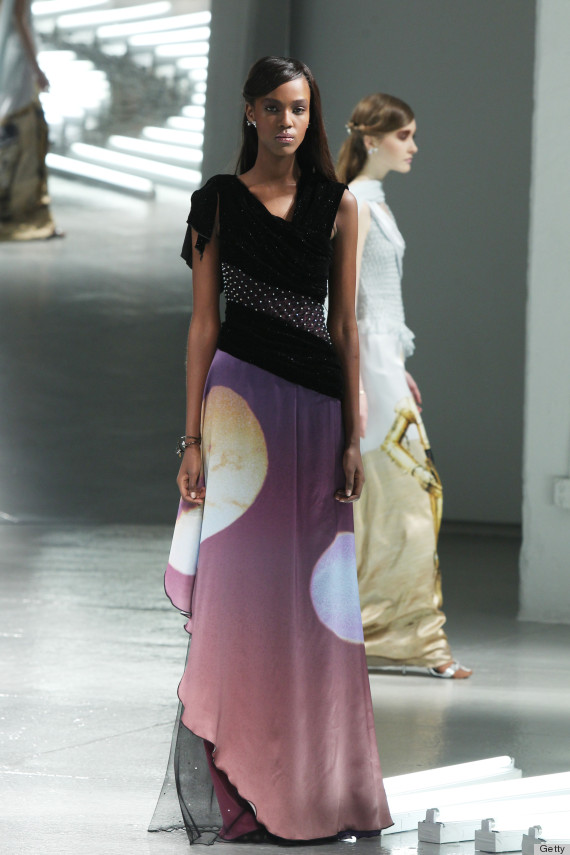 Do these dresses belong on this list?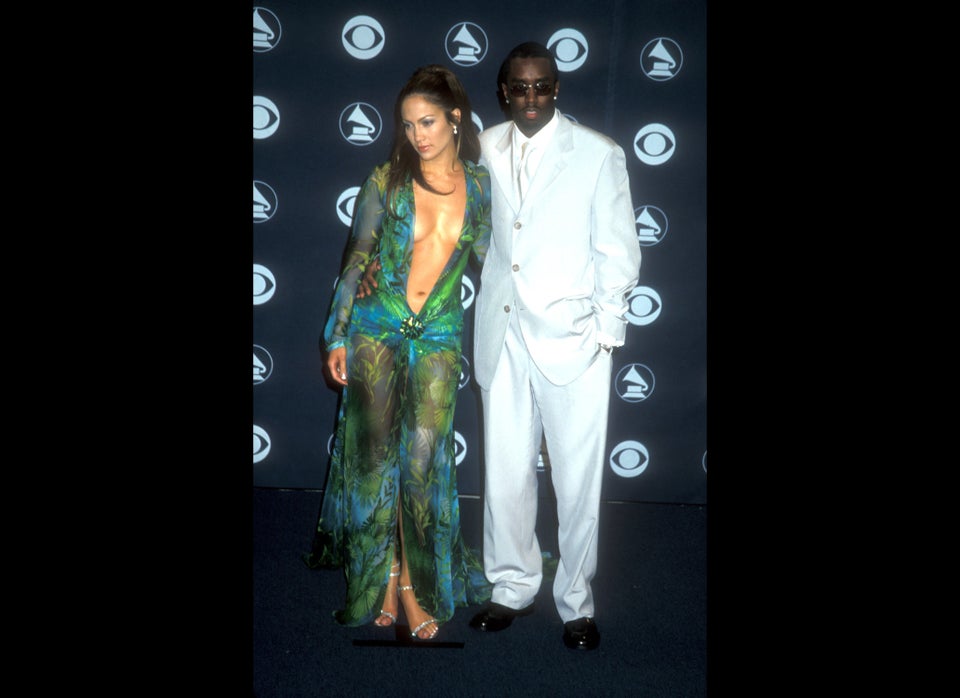 The Wildest Dresses Of All Time
Related