This galactic remix is as sweet as hunny. 
James Hance, an artist based in Florida, has combined elements from "Star Wars" and "Winnie the Pooh" to create a perfect mashup series called "Wookiee the Chew."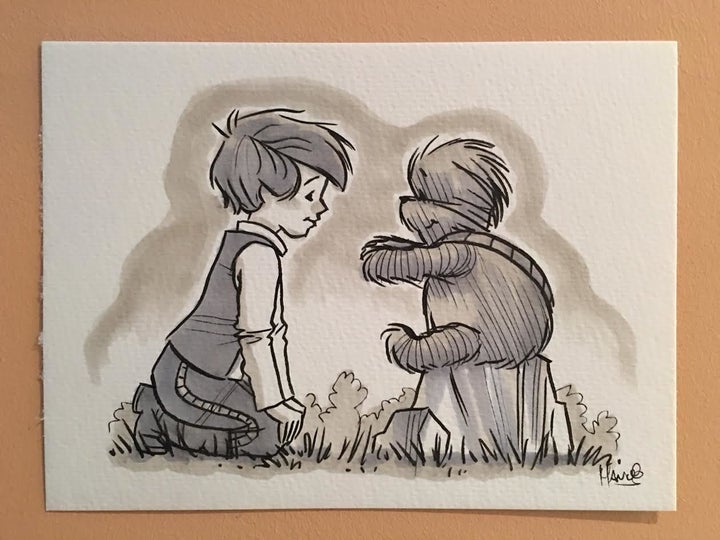 The series features characters like Chrisolo (a Christopher Robin and Han Solo mix), Wookiee the Chew (a cross between Winnie the Pooh and Chewbacca) and Droidlet (a Piglet and R2-D2 mashup).  The illustrations are so adorable, you might even wish Chewie was this cuddly-lookin' in the movies.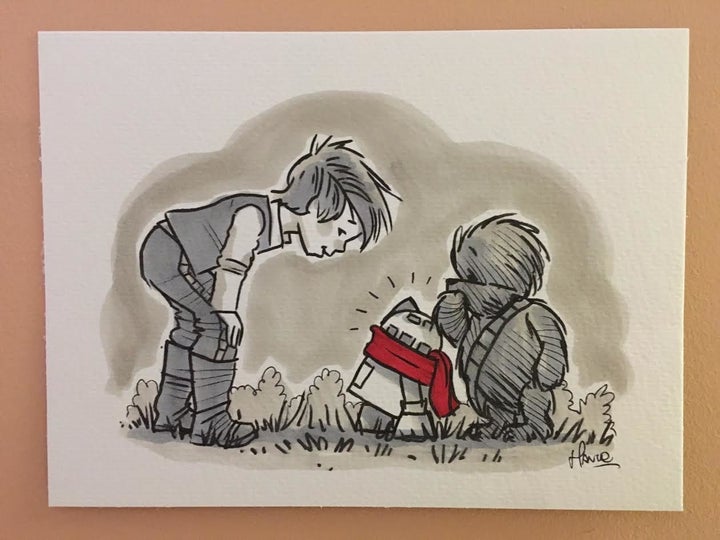 The artist, a fan of both franchises, told The Huffington Post that he was inspired to create the series as he wanted to take a look at the early bond between Han Solo and Chewbacca. 
"I love A.A. Milne's original Pooh stories -- It's funny, they always left me feeling a tiny bit sad as a child, knowing that Christopher Robin would eventually have to grow up and leave," he said. "I feel like Han and Chewie fit into Christopher Robin and Pooh's shoes quite well. ... I love the thought of them growing up together."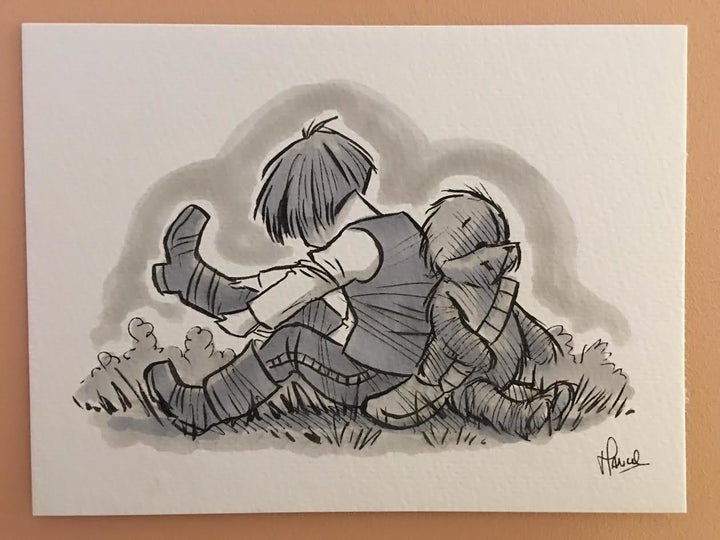 If you can't get enough of Chew and Chrisolo, good news! Hance has also written a "Wookiee the Chew" audiobook, "The House at Chew Corner" and is currently working on a second one.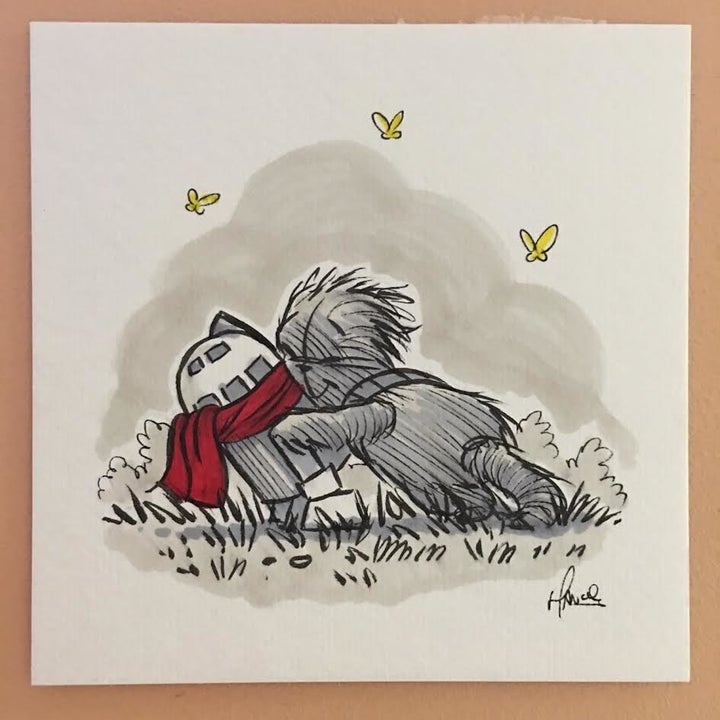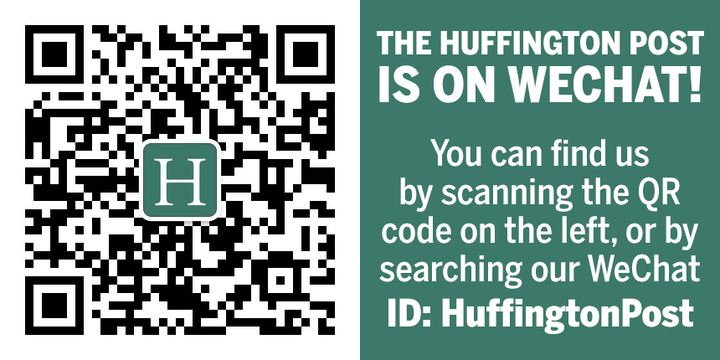 REAL LIFE. REAL NEWS. REAL VOICES.
Help us tell more of the stories that matter from voices that too often remain unheard.