 As of Monday afternoon, there were more than 100 steel cards listed on eBay with opening bids starting at $632. The options to "Buy It Now" were priced all the way up to $5,555. Several cards listed in the $800 range had more than a dozen bids on them.
While the gift card costs $450, that's not its actual value. As one Starbucks brand manager told NBC's "Today," buyers receive $400 worth of credit to the coffee chain, and the extra $50 goes toward covering the manufacturing costs of the card. The perks of the card, according to the outlet, include a rewards program that makes Starbucks fans eligible for free food and drink after 12 purchases.

Check out one of the eBay auctions for the card here: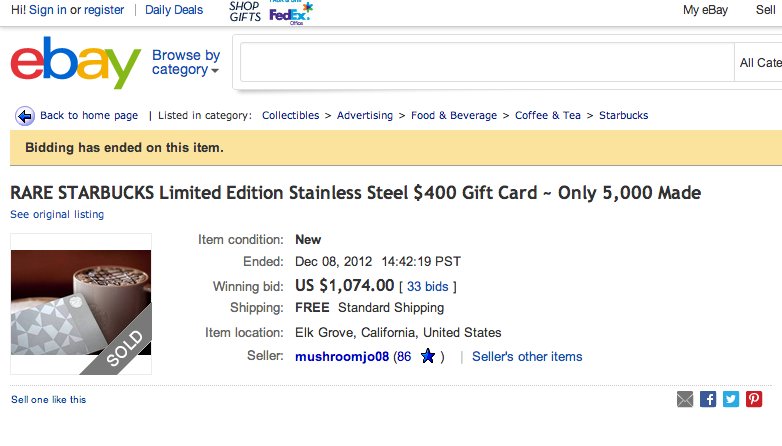 According to CNBC, the steel card is as heavy as eight pennies.
Despite its high price, the gift card has proven to be quite a success: The company produced 5,000 of the cards, and they were reportedly sold out on Gilt.com within minutes, according to Forbes.
"When you're waiting in line at Starbucks, the next person in line won't have it," Goldberger told USA Today.
The release of the new gift card comes on the heels of another extravagant offering on the part of Starbucks. Last month the company started selling $7 cups of coffee in 48 of its stores.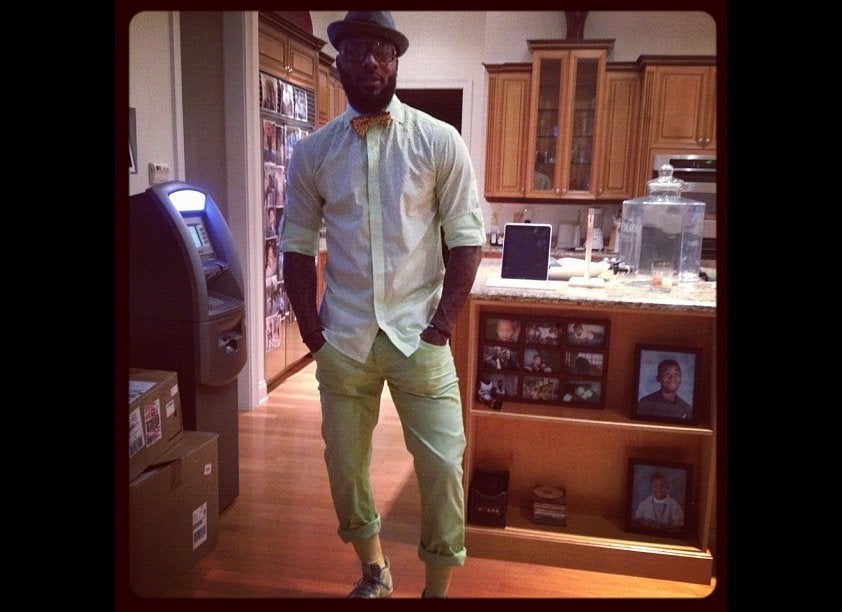 Crazy Things Rich People Do With Their Money