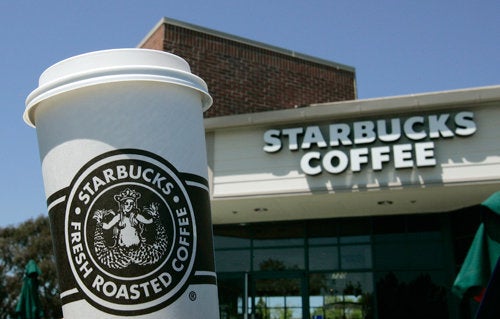 Last week Starbucks, one of the really smart site selectors in the real estate world, announced that it was going to close 600 underperforming stores. That is not an insignificant number -- almost 10% of U.S. stores.
What is interesting about this decision is not just that it is a reflection of a soft economy. Everyone already knows that.
Rather, what is fascinating is how Starbucks could have picked so many wrong locations.
In the real estate world, Starbucks was considered a visionary -- often selecting locations that were at the edge of growth and in many situations, helping to lead development and gentrification in previously marginal areas. And once Starbucks committed to a particular location, other good things would happen in the vicinity.
Not only was a landlord happy to have a Starbucks lease, but nearby real estate owners would immediately start touting the new Starbucks -- to attract tenants (at increased rents). Other retailers would follow Starbucks believing that if the guru of real estate site selection liked a particular location, it was a good one.
When a landlord was negotiating with Starbucks he or she would usually sweeten the pie with fit-up money and free rent (a period at the beginning of the lease when a tenant pays no rent). The logic was that Starbucks was there for the long term, the presumption being that Starbucks had done its homework, applied some kind of proprietary analysis to the demographics of the area and, most importantly, made a real commitment to the location.
Now lots of owners, retailers, lenders and others -- who invested money in the new "Starbucks neighborhood" are left wondering about their future (the closing of a Starbucks is NOT a good sign).
How could this have happened?
Well, here is my take (after speaking with real estate professionals and having my own experiences trying to buy property at or around new Starbucks locations). Starbucks was once a start-up with the discipline in opening stores that comes with limited capital. Then, it went public and it had lots of capital. For a while the old principles of locating and opening stores prevailed. After all it is not cheap to build out a store, hire and train employees and create a customer base. But then the pressure of being a public company -- the need to keep increasing top-line growth -- caught up with Starbucks.
Starbucks HAD to open stores. Discipline in selecting locations was a little less important than the quarterly demand of the public markets. And so Starbucks lost its way a little bit -- bringing landlords and lots of other real estate types with it. Although Starbucks has not announced which stores it will be closing, the presumption in the industry is that it will be stores most recently opened, i.e. those done under the pressure to keep the public markets happy.
Starbucks will survive of course and probably prosper. But its reputation as a primo-tenant has been tarnished. No longer will some real estate owners or developers bend over to make a deal with Starbucks. Lenders may be a little less willing to finance purchases or developments anchored with a Starbucks lease and other users may be a little less quick to follow Starbucks into a previously unproven location.
And so goes the story of another company -- careful and disciplined when private and operating with limited capital -- then, cash rich as a public company. Still, Starbucks is a great company -- an innovator with the heart and soul of an entrepreneur. In my view, it will be back on track shortly.