In the most perfect collaboration of all time, Starbucks has teamed up with fashion.
Well, with the CFDA, if we're being particular. As Starbucks announced today, CFDA designers Alexander Wang, Billy Reid and Sophie Theallet have each designed a special tee shirt for the coffee company that is inspired by the Starbucks brand.
Available for pre-order on Nordstom.com, the shirts each take a unique spin on the ubiquitous caffeine chain. Alexander Wang took literal inspiration and designed a white tee with a messy coffee splash, while Sophie Theallet channeled Starbucks' let's-change-the-world, touchy-feely side with images of the continents and Billy Reid went the abstract expressionist route and put a single, subtle splatter on one shoulder of his coffee-brown tee.
The limited edition tees also channel Starbucks in that they are grossly overpriced at $85. Get your own at Nordstrom.com, select Nordstrom stores or StarbucksStore.com starting today.
Or just go to Starbucks, pick up a venti skim latte and go walk around with it while wearing dark sunglasses and clutching your Blackberry. That feels more authentically "fashion" to us.
See pics of the tees below! Will you be buying?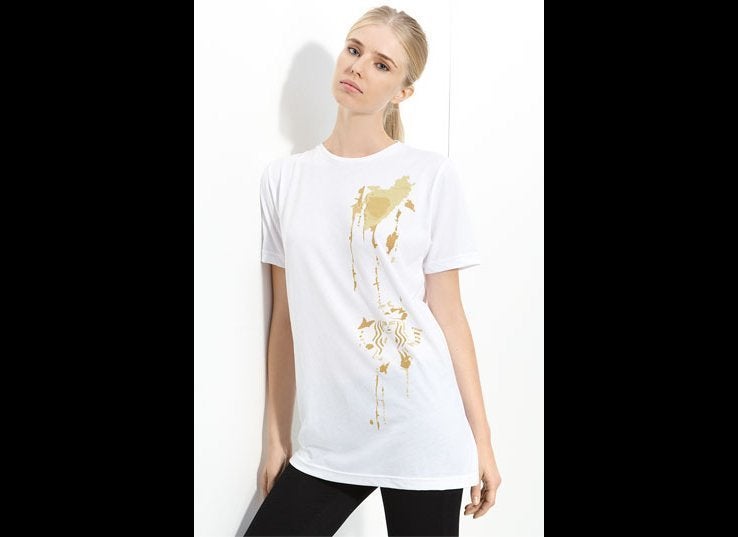 Starbucks Tees
Related