 Despite the rise of the artisanal coffee movement, Starbucks remains on top of its game. Intense brand loyalty may be helping to stave off competitors, according to branding expert Priya Raghubir.
In the month prior to publication, 40 percent of the study's 2,000 respondents said they had purchased a drink at a Starbucks, compared to the combined 21 percent who did so either at all smaller chains or independent stores, which were not listed.
It's a compelling figure considering the market power of the U.S. coffeehouse and donut shop industry, which has continued to grow as other segments in the restaurant industry struggle in the aftermath of the recession. It grew 15 percent between 2007 and 2011 and, at the time of the study's publication, was estimated to reach $28 billion in total sales by the end of 2012. That figure is expected to climb to $33.1 billion in 2017.
Starbucks' success isn't altogether surprising, considering the Seattle-based chain's ubiquity on seemingly every high-traffic street corner in the U.S. and, increasingly, abroad. It's unclear, though, if the percentage of respondents who visited Starbucks would be higher if those smaller chains and independent stores didn't exist.
But that may be a moot point, according to Raghubir, a research professor of marketing at New York University's Stern School of Business. "Starbucks stands for coffee; it's converted that into an experience," Raghubir said in an interview with The Huffington Post. "People really have [gotten] to know Starbucks as the quintessential coffee shop, where they can sit and be welcome over a cup of coffee."
Raghubir said Starbucks makes customers welcome on a number of common-sense levels. "They've gone out of their way to get their customers to live there," in the way of oversized couches and free wifi, the latter of which some eateries and cafes have rebelled against.
"The enduring brand loyalty is about the core offerings, which is not just coffee," Raghubir explained. "It is the experience of going to Starbucks." Seasonal offerings and promotions, too, have helped keep the brand fresh.
But there's perhaps something else at play here. Raghubir thinks that, on the whole, new fans of independent coffee shops are not converted Starbucks fans -- they were never core Starbucks customers to begin with.
"I think there's a goal customer," she said of Starbucks. "I think they value the convenience, they value the welcome, they value the fact that they can find the Starbucks anywhere ... and offerings are uniform." Those customers generally won't be wooed away by another shop, even one claiming to offer a superior product. Short of a public relations catastrophe handled poorly, Raghubir thinks it unlikely than any outfit stands to surpass Starbucks' popularity.
"There continues to be a McDonald's wherever one goes, despite that there are good burger places," she said. "Starbucks is the McDonald's of the coffee business."
Support HuffPost
The Stakes Have Never Been Higher
Related
Before You Go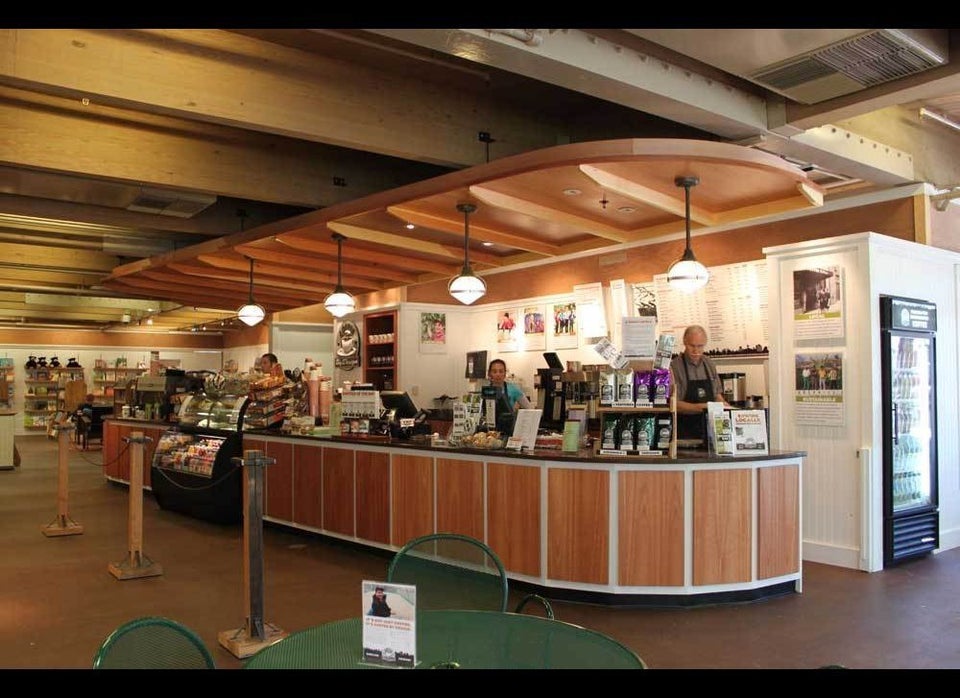 The Coolest Independent Coffee Shops
Popular in the Community