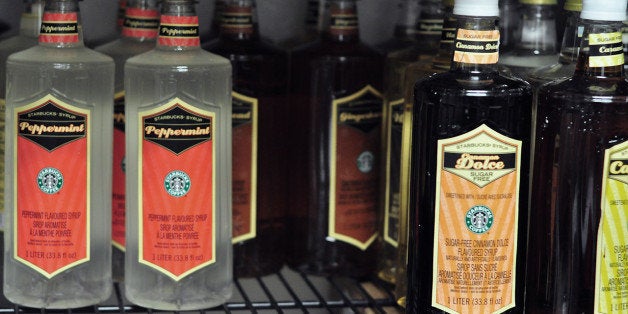 Starbucks makes a lot of questionable decisions. The coffee behemoth tried removing its beloved Eggnog Latte from the holiday menu this year -- but thankfully returned it to its rightful place after a national uproar.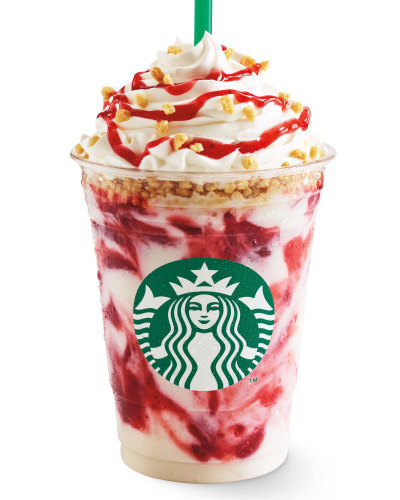 A Starbucks representative told HuffPost Taste that the Strawberry Cheesecake Frappuccino, which first appeared in stores across China this summer, will be sold in stores across Australia for a limited time: "The bottled syrup is a flavor ingredient infused with sweet creamy flavors inspired by the beloved cheesecake. The Strawberry Cheesecake Frappuccino combines delicious strawberry sauce with sweet, rich cream cheese flavors together with biscuit crunch for a taste of decadence in every sip." The representative confirmed that the syrup labeled "cheese" in the photo above is the same one that goes into the new frappuccino.
We can't say we're going to rush to Australia to try the Strawberry Cheesecake Frappuccino any time soon, but it does make this syrup sound a little more palatable. Too bad the thought of a movie theater nacho cheese-flavored latte is seared into our memories forever.
Related
Before You Go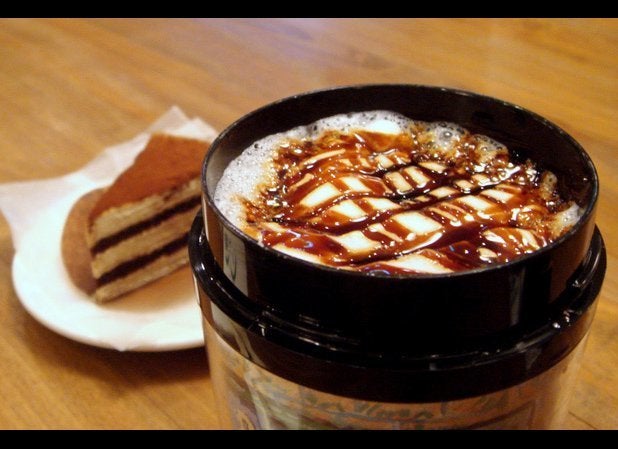 Unusual Starbucks Drink Flavors Around the World