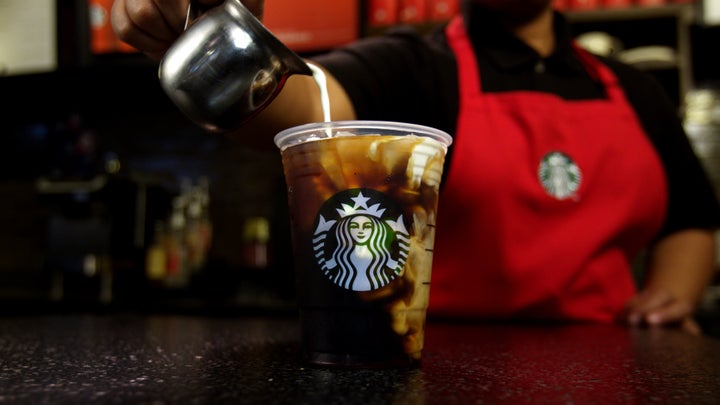 For those of us who like drinking iced coffee year-round, the winter can be a particularly challenging time. Not only do we have to deal with frozen fingers, but the holidays bring tempting seasonal beverages like hot chocolate, eggnog lattes and peppermint mochas.
Iced coffee fanatics have never had a holiday beverage that was truly ours ―until now.
This week, Starbucks debuted its first cold coffee holiday beverage. The spiced sweet cream Nariño 70 cold brew is a blend of cold brew coffee spiced with cinnamon, nutmeg, anise and vanilla, topped off with sweet cream.
"We know our customers are looking for even more options in cold coffee," Starbucks beverage development team member Yoke Wong said in a statement. "Although we've offered iced and blended versions of our holiday espresso beverages before, this is our first time creating a cold coffee holiday beverage."
As of Friday, the spiced sweet cream Nariño 70 cold brew is available to Starbucks Rewards members. The drink will join Starbucks' wider holiday menu later this month (a date has not yet been given).
Iced coffee drinkers, go forth and revel in your sweet, sweet victory. You've earned it.