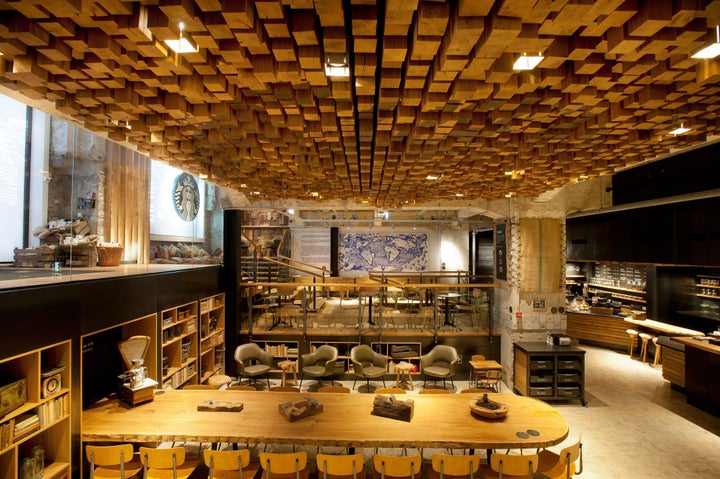 Starbucks, the coffee giant that for many is synonymous with mass production, is trying just a little bit harder to be like your neighborhood coffee shop.
On Friday, the Seattle-based company will open its first "concept shop," a European laboratory in Amsterdam. The store will feature "local" flavor where the company will test new coffee, design and food ideas for the European market.
No, local flavor doesn't mean your cookies come spiked with hashish, as is typical for Dutch "coffee shops." But they will come from the store's own in-house bakery, which will tweet when the baked goods emerge fresh from the oven.
The new concept store is the latest in a series of moves by Starbucks to reclaim its yuppie clientele. After riding the wave of globalization and standardization for years -- Starbucks now has 17,000 retail stores in 55 countries -- the company is trying to milk the popularity of local and sustainable businesses.
The new store is in a old bank vault in Amsterdam's historic Rembrandt square and was transformed with the help of of 35 local artists, who added "design" touches like coating one wall with recycled bicycle tubes. "I was inspired... by the role 17th century Dutch traders played in bringing coffee to the world," said Liz Muller, Starbucks' Concept Design Director, in the press release.
The new location isn't Starbucks' first attempt rebranding its stores -- in 2009, Starbucks tested three Seattle "concept shops," which the company named after the neighborhoods in which the shops were located, instead of calling them "Starbucks." Late last year, the coffee giant built a "sustainable" store in Seattle using old shipping containers. It has also opened a "locally relevant" concept store in the Middle East.
The chain is also experimenting with new food and beverage products. In November, Starbucks announced it had bought Evolution Fresh, a juice company and would be opening new juicebars. By the end of 2012, a handful of Chicago Starbucks will also offer beer and wine at their locations.
Before You Go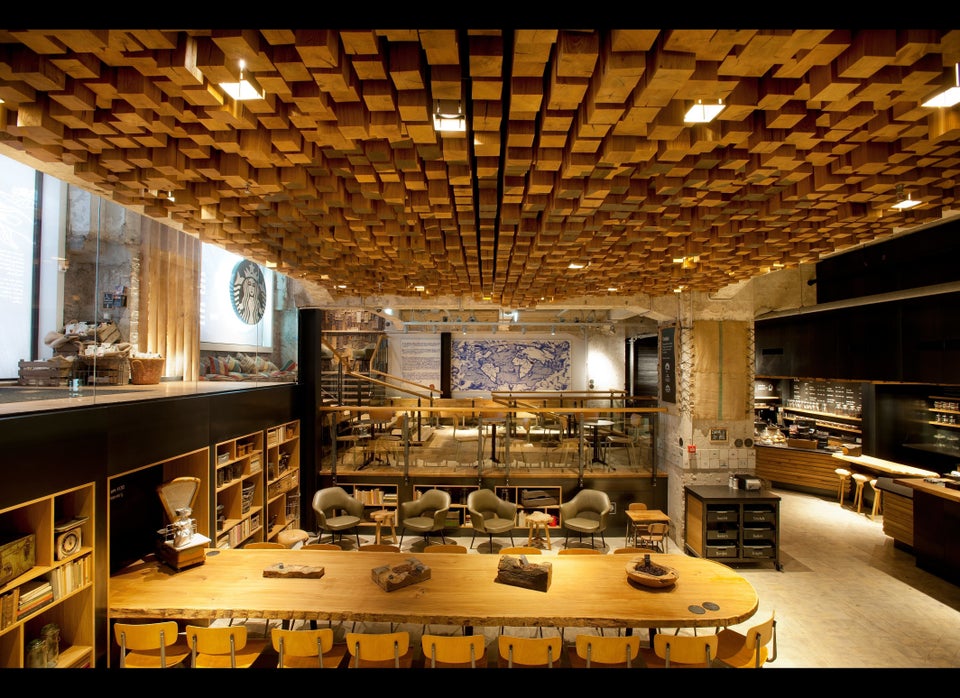 Amsterdam Starbucks thing
Popular in the Community