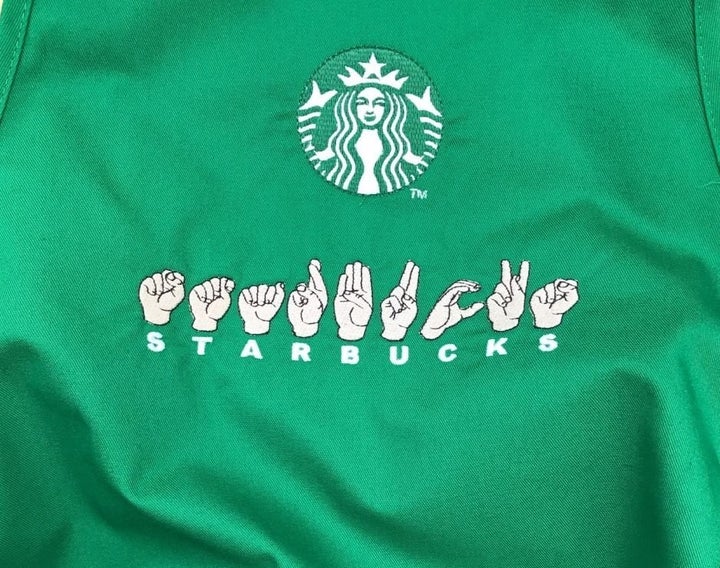 Starbucks is taking a venti-sized step toward inclusiveness.
The coffee giant announced Thursday that it will open its first U.S. "signing store" to serve the deaf community in Washington, D.C., in October. (There is already a signing Starbucks in Kuala Lumpur, Malaysia.)
The coffee shop will be located at 6th and H streets NE near Gallaudet University, an educational institution for deaf and hard-of-hearing students. The company will hire 20 to 25 deaf, hard-of-hearing and hearing individuals to staff the store. All will have to be proficient in American Sign Language.
Deaf baristas will wear ASL aprons that have been embroidered by a deaf supplier, while hearing workers who sign will wear a pin that reads "I sign."
The store's design will take into account "Deaf Space" principles, which consider how deaf people communicate and interact with their environment. It will also feature exclusive artwork and a custom mug designed by a deaf artist.
It hasn't always been all unicorn Frappuccinos and rainbow drinks between Starbucks and people with disabilities. This month, the Seattle-based company had to backpedal a bit after it announced its plan to eliminate plastic straws by 2020 due to backlash from disability advocates who pointed out that people with some medical conditions rely on plastic straws to drink.