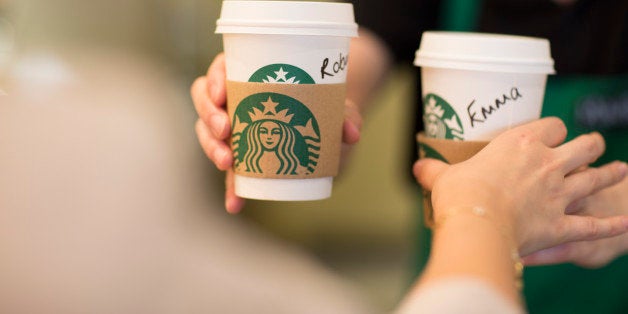 Starbucks announced Wednesday that it will start delivering to its customers in selects parts of New York and Seattle later this year. (By the way, these two cities rank high on the list of those with the most Starbucks locations.)
Not many details of the service have been released. For now, we know that a minimum purchase will not be required but a "small" flat delivery fee will be included in each order. The delivery workers will also be entitled to accept tips. Starbucks Chief Digital Officer Adam Brotman said the average wait for deliveries will be 30 minutes from when the order is placed.
While the news may have been stimulating enough for lazy coffee-lovers to jolt in their seats, the HuffPost Taste Editors couldn't help but wonder about the logistics of the service, and, ultimately, feel a little bit sad about what it means to live in America in this day and age (if that's dramatic, so be it!). We've got questions, and we want answers -- or maybe we just need another cup of coffee to figure it all out.
First, what kind of coolers will Starbucks use for cold beverages???
Won't the ice melt in the iced coffee, leading to watery coffee?
Will the delivery people have a second container reserved solely for ice?
Won't the whipped cream of a Frappuccino deflate?
Doesn't that sound like a tragedy?
How will hot coffee stay hot???
If the average delivery time is 30 minutes, won't that be enough for the beverage to go... we can hardly get it out... lukewarm?
Is there burn insurance for the delivery service people?
Will tea-drinkers lose all control of steeping time? Or will the service just deliver a cup of hot water and a tea bag to a customer? If the latter is the case, what is the point of existing?
How will delivery workers avoid spillage?!?
How will delivery workers transport the coffee safely?
Will they ride a bike? Drive a car? Walk?
In all cases, won't the coffee spill???
How can people possibly afford this?
In 2014, Forbes estimated that the average beverage spent per customer was $4.30 per visit. With an included (unannounced) flat rate -- let's say it's a dollar -- coffee-drinkers who decide to get their java delivered 5 days a week will spend approximately $106 on coffee each month. For less than $100 a month, one could join a gym, buy an HBO subscription, get a cool pair of boots or pay for a monthly commute. So, we ask again, how can people possibly afford this?
How will the delivery service cater to the infamously elaborate Starbucks order?
Coconut milk, cream, soy, skim, whole... there are SO MANY KINDS OF MILK. Will the delivery workers strap a holster around their waists, equipped with different dairy canisters? (Actually, good idea -- you're welcome, Starbucks.)
What happens when someone orders two pumps of Sugar-Free Cinnamon Dolce Syrup and the drink literally tastes like there's only one pump of the flavor?
If the stick falls out of a cake pop while being transported, how does Starbucks plan to remedy?
If New York City and Seattle host more Starbucks locations than most cities, couldn't a person make stops at several stores in the time it would take to deliver a drink?
Does a PSL travel well?
Don't people have coffee makers?
Will delivery men have masks to deal with pajama'd customers who have morning breath?
Who am I?
We leave it to you, Starbucks, to calm our anxiety-ridden woes sooner than later...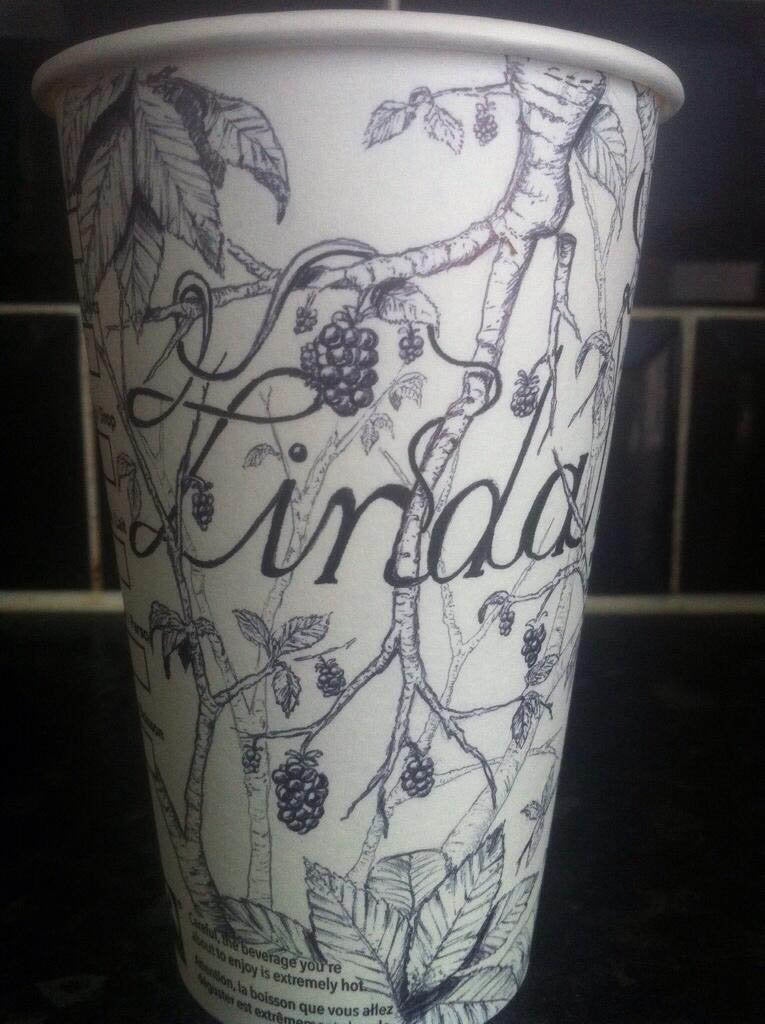 Starbucks Barista Goes Above And Beyond With Cup Art
Popular in the Community