Here's a video recap of her many meals:
Curious as to why she decided to attempt this challenge in the first place? In an early blog post, Beautiful Existence writes:
So again, WHY? am I doing this challenge? Or WHY? will I do any challenge in the future? Because I LOVE being human and I LOVE the privilege of being able to ask the question WHY? in the first place! I love the question WHY? because sometimes I find that the answer leaves me with even more questions about life… and then, my circle starts all over again and I wouldn't want my WHY? any other way.
While the Starbucks year might be behind her, Beautiful Existence has a new challenge for 2014. She's going to try to learn 80 recreational sports.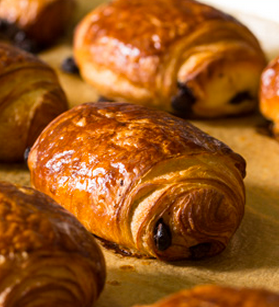 Starbucks' New Bakery Offerings From La Boulange
Popular in the Community