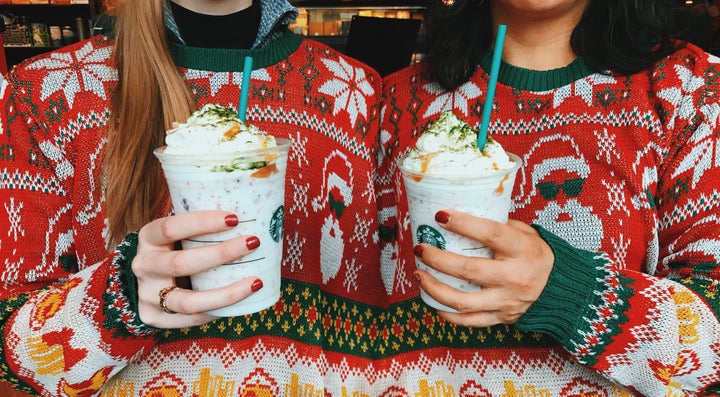 On Thursday, Starbucks debuted a limited-edition beverage called the Fruitcake Frappuccino. No, this is not a drill.
Starbucks describes the drink as "a Hazelnut Crème Frappuccino ... with dried fruit added and spiced with cinnamon, topped with whipped cream and an ornate topping of caramel dots and a sprinkle of matcha." A tall size made with whole milk and topped with whipped cream has 350 calories, a Starbucks spokesperson told HuffPost.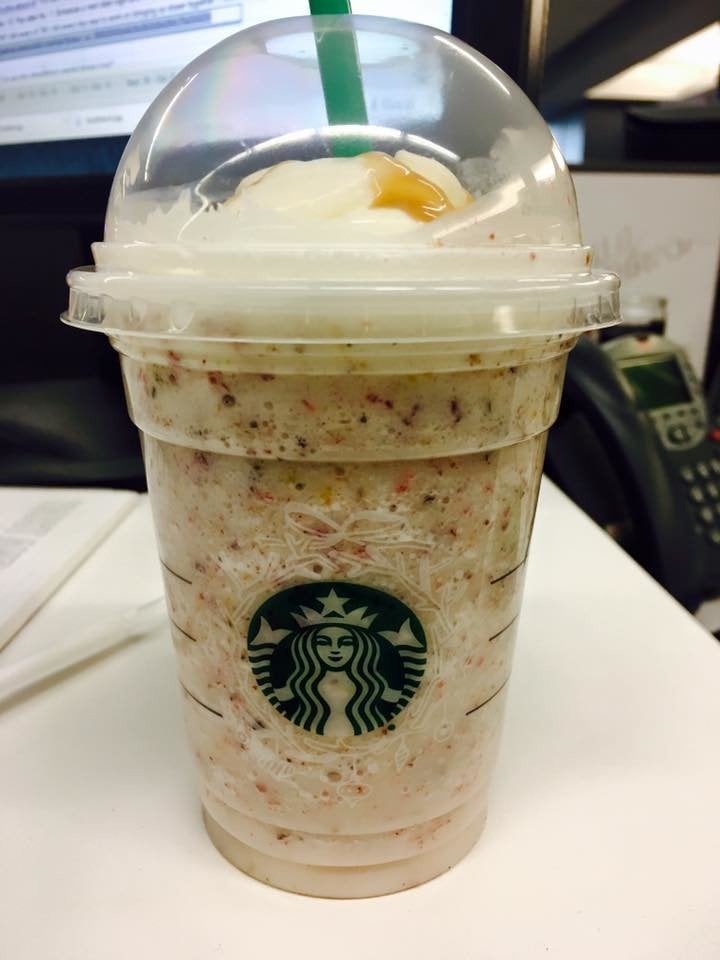 The Fruitcake Frappuccino tastes mostly like hazelnut and nothing like actual fruitcake, due to the fact that it lacks rum (oh, if only ...), and everyone know fruitcake only really tastes like rum. Its chunks of dried fruit require chewing after each sip, and they tend to get stuck in your teeth.
"It's like drinking a melted sundae that had nuts in it," one HuffPost editor said. "It's not pleasant."