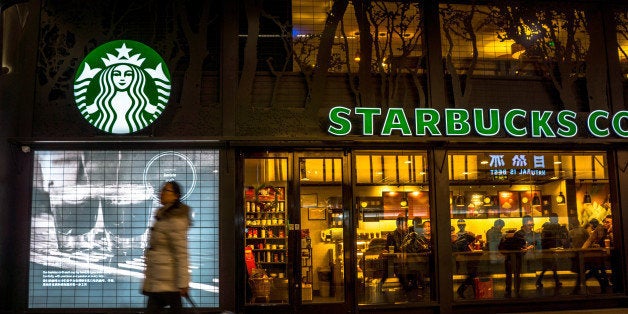 Starbucks CEO Howard Schultz is encouraging the company's 191,000 employees to talk about race in America and other issues raised by police killings of unarmed black men in Ferguson, Missouri, and New York City.
"The last few weeks, I have felt a burden of personal responsibility," Schultz told the crowd. "Not about the company, but about what's going on in America." He was referring to protests that have spread since grand juries failed to indict white police officers in the killings of 18-year-old Michael Brown in Ferguson, and 43-year-old Eric Garner in Staten Island.
"This is the issue of race relations and what this could turn into if we just keep going about our business and ringing the Starbucks register and ignoring this," Schultz said.
Schultz has involved his company in political discussions before. Last year, the CEO launched a petition drive calling on leaders in Washington to end the federal government shutdown. His new book, For Love of Country, honors military veterans. He was a force behind last month's Concert for Valor in Washington and has pledged to hire 10,000 veterans over five years.
Race is perhaps the touchiest subject Schultz has opened for his company.
"I have asked myself what it means not to be a bystander, as a citizen and as a Starbucks partner. What are our individual and collective responsibilities to our country, as well as to our own company?" Schultz wrote in a letter to employees.
"Indeed, despite the raw emotion around the events and their underlying racial issues, we at Starbucks should be willing to talk about them internally. Not to point fingers or to place blame, and not because we have answers, but because staying silent is not who we are."
Schultz and the Starbucks leadership team will host similar employee-only open forums across the country. They plan to begin next month in Oakland, California, a major center of anti-police brutality protests in recent weeks, followed by St. Louis and New York City.
The company has held several open forums in the past, many tied to business-related announcements. Last week's brought some to tears as they listened to coworkers speak about issues they've faced in their personal lives.
"It was a fascinating dialogue and it was grounding to being able to talk about this openly," Linda Mills, a Starbucks spokeswoman, told The Huffington Post. "For Starbucks, it's about having a safe place to have that conversation. We can't be silent, it's not who we are, so having that forum to connect with partners and to understand and be open with other people was really inspiring."
More from Schultz' letter, titled, "It Starts With Conversation":
For an hour a microphone was passed from partner to partner. People spoke with grace and emotion. Many shared personal experiences going as far back as childhood, and offered ideas about how to move the conversation, our company and our country forward. People spoke with such conviction and vulnerability. Everyone demonstrated compassion and personal courage. The Forum was at times uncomfortable, yet overall it was enlightening. It provided many of us, myself included, with a deeper understanding around issues of race and the realities facing our country.

What struck me most was how open our partners were to one another. Despite differences in life experiences, people showed civility and respect for the subject matter as well as for each other. I was not surprised, but I was incredibly proud. Wednesday's Open Forum was the most powerful I'd ever attended in the 25 years that Starbucks has been holding them for our partners around the world.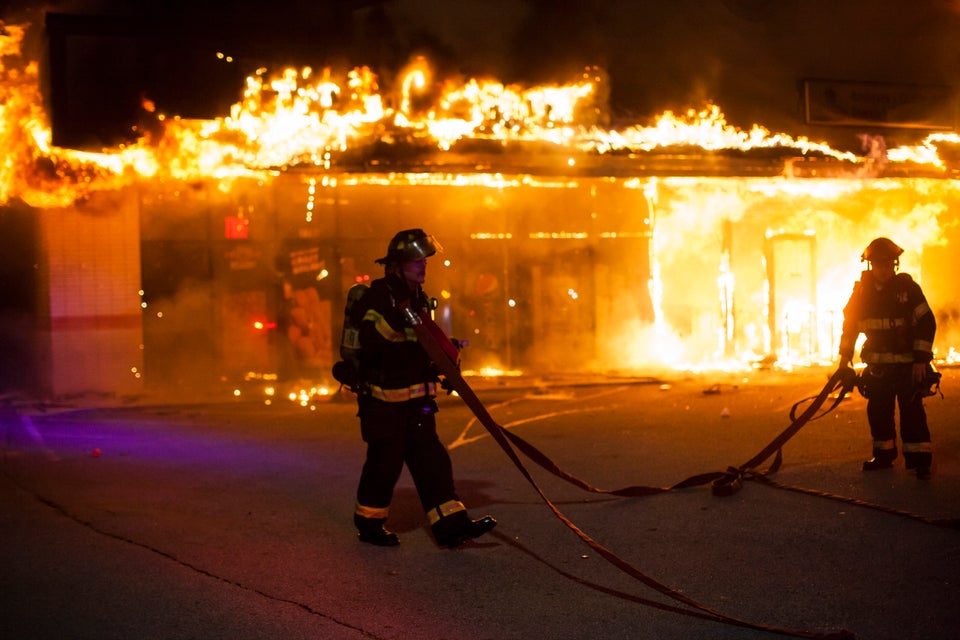 Ferguson Protests
Popular in the Community