Attention Starbucks lovers! The coffee company announced Monday that it's bringing back three sinfully delicious drinks, just in time for Valentine's Day.
So say hello again to the molten chocolate trio. Each contains melted chocolate chips and a bittersweet mocha sauce, and all three are topped with mocha- and espresso-infused whipped cream and an espresso mocha drizzle. The latte is available hot or iced.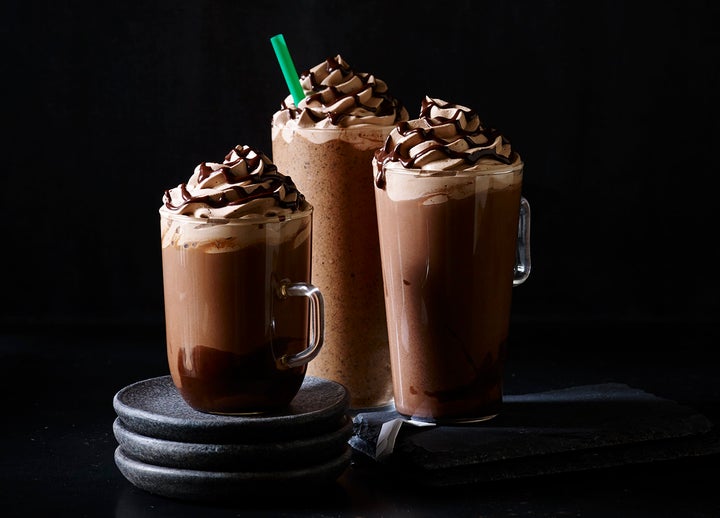 Maybe it's the black background in these photos, or maybe it's the whipped cream, but it looks like these drinks are ready for a "50 Shades Darker" photoshoot.
Here's another glamour shot from last year: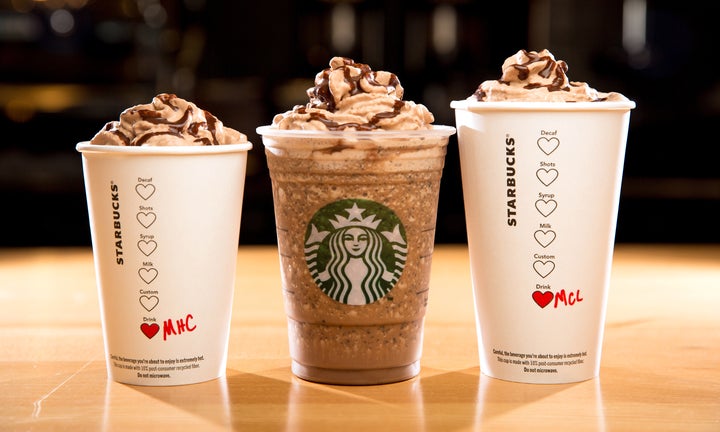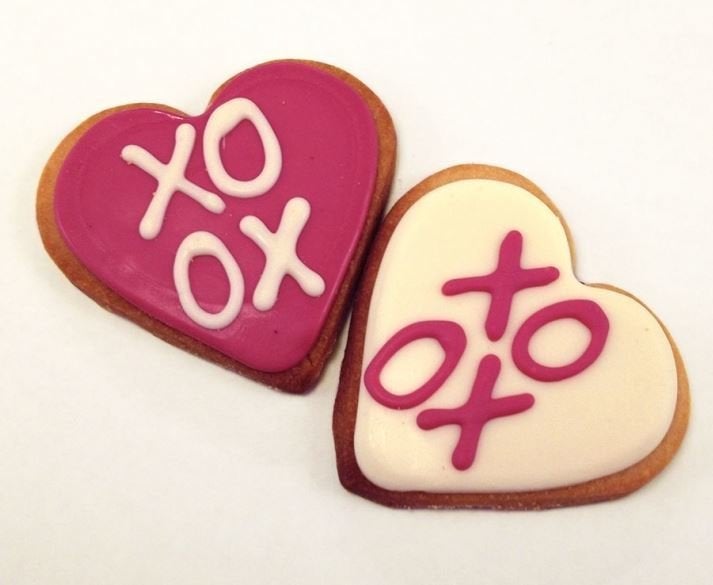 If you're in the mood (for coffee, of course), the brand also offered up a collection of its favorite love songs on Spotify. Let's get it ON, Starbucks lovers!
The HuffPost Lifestyle newsletter will make you happier and healthier, one email at a time. Sign up here.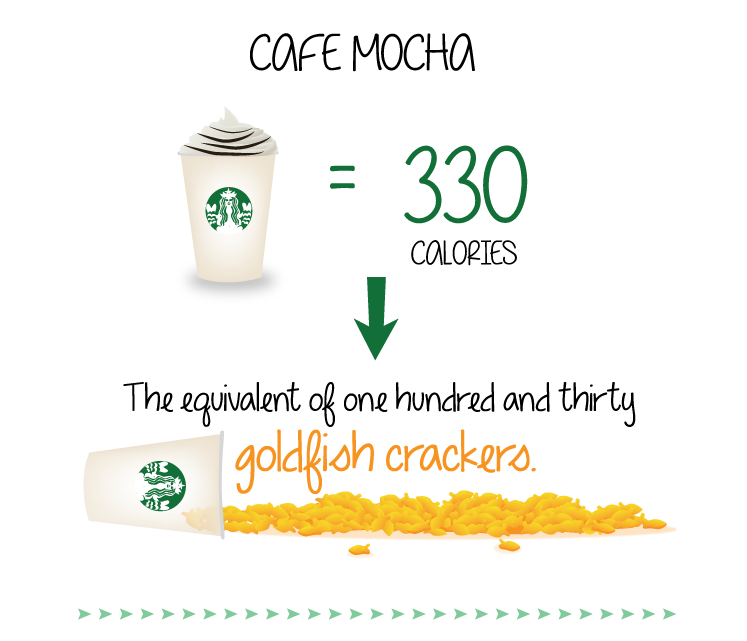 How Many Calories In Starbucks?