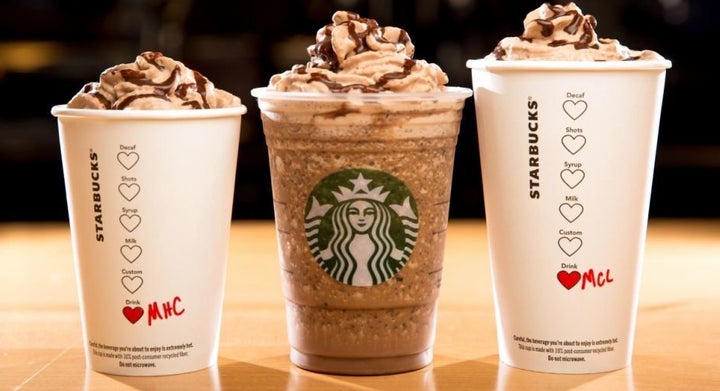 Prepare to make coffee your Valentine.
This week and this week only, Starbucks is offering 3 new drinks devoted entirely to the love of chocolate.
1. The Molten Chocolate Frappuccino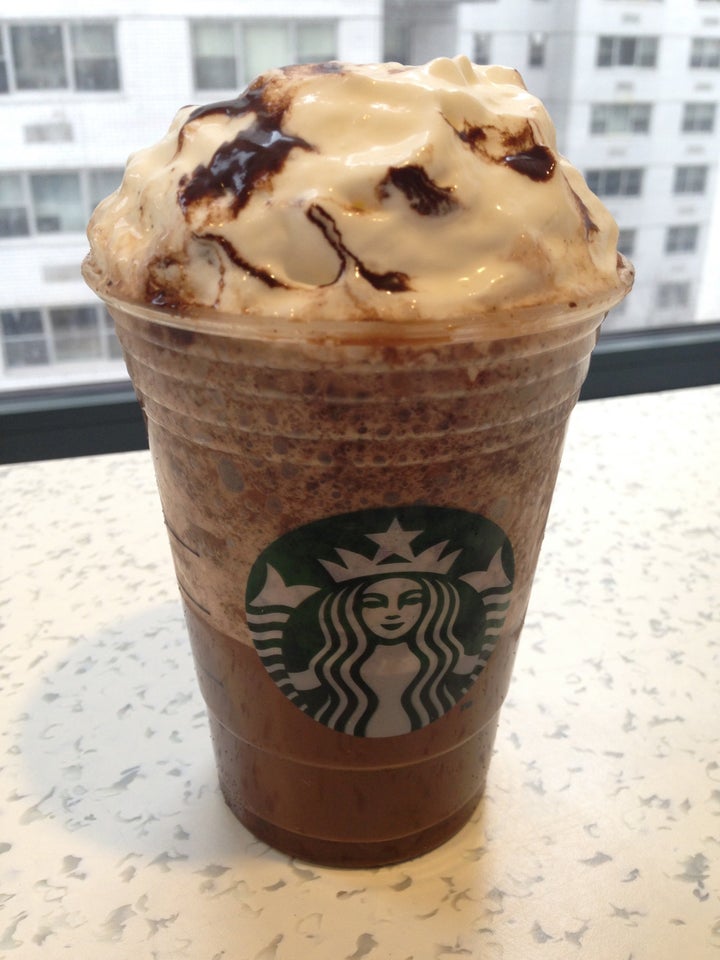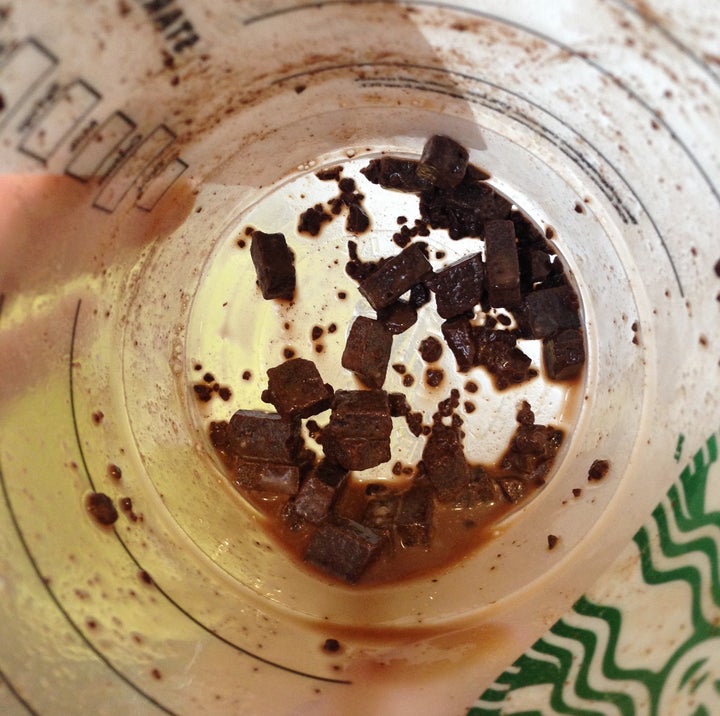 Starbucks says: This drink is "coffee with rich mocha sauce and chocolaty chips blended with milk and ice... finished with mocha and espresso-infused whipped cream and an espresso mocha drizzle."
Our thoughts: The special whipped cream was nowhere to be seen. But once you get over that, the drink is a rich symphony of deliciousness. Our editors agree it "tastes like a milkshake," with "a field of chocolate chips at the bottom" that sucks up into your straw "in the best way." One tester declared, "I could live and die in this."
2. The Molten Hot Chocolate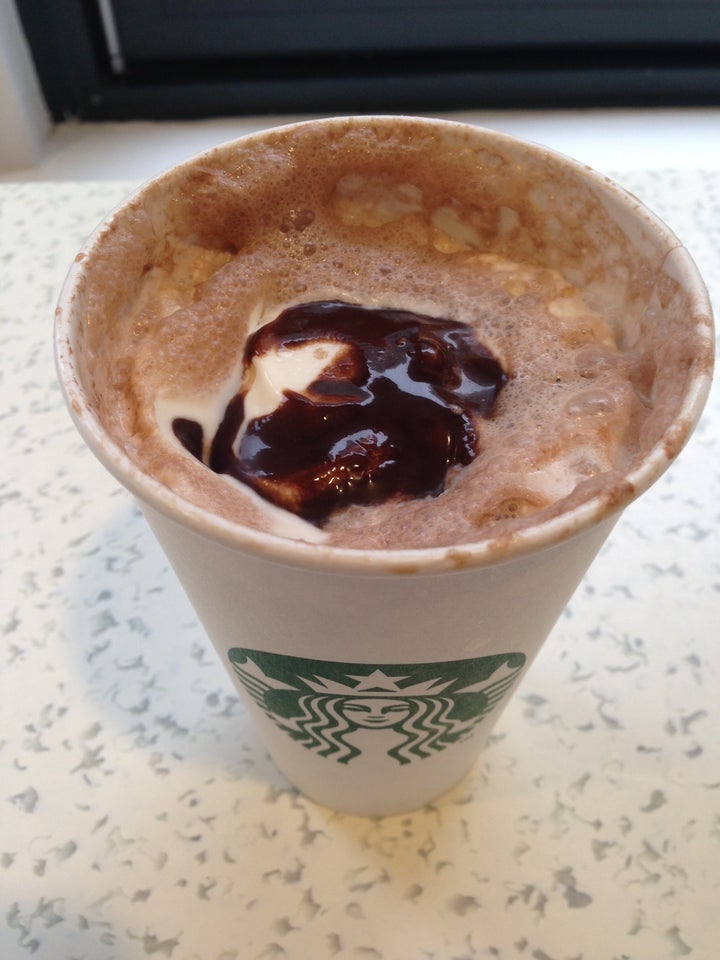 Starbucks says: You'll find "bittersweet mocha sauce and chocolaty chips melted into steamed milk," a gentle twist on their regular hot chocolate.
Our thoughts: This is as good as Starbucks' hot chocolate is going to get. "It's way better than the current hot chocolate," one tester said, "because it's not as bitter, and it's not too chocolatey." Most agreed it had less of the "grainy," "overpowering" chocolate punch of regular Starbucks hot chocolate, with a "more sophisticated" flavor. A winner indeed.
3. The Molten Chocolate Latte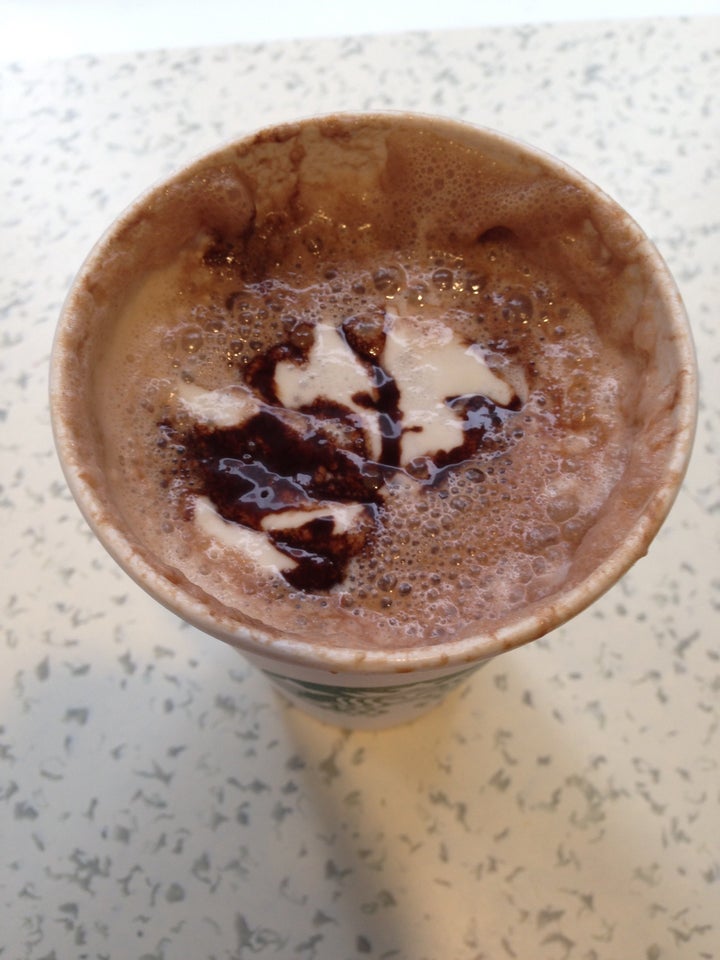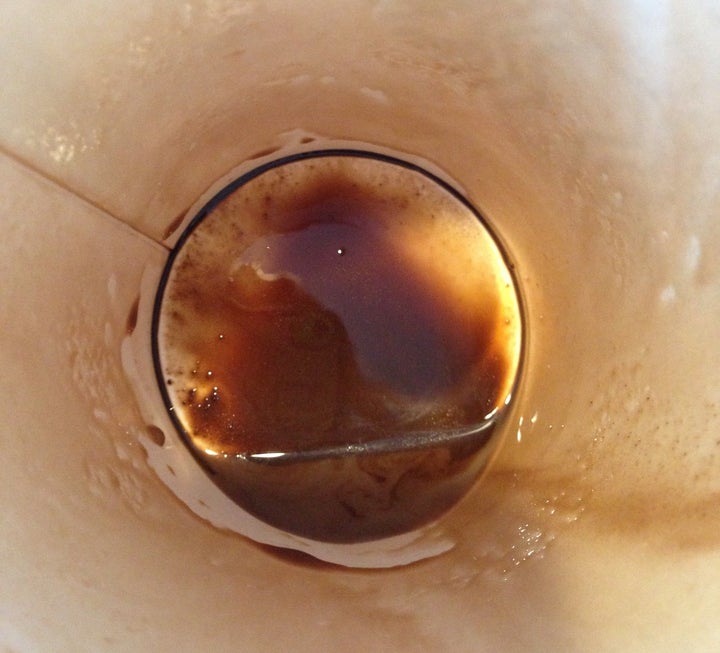 Starbucks says: In this drink, "chocolaty chips are melted into espresso, then topped with steamed milk combined with bittersweet mocha sauce."
Our thoughts: "It tastes exactly like hot chocolate," which is "a good thing if you're looking for hot chocolate, but not a good thing if you're looking for a latte." Said one less-than-thrilled tester: "It just tastes like mocha."
Happy chocolate Valentine's Day!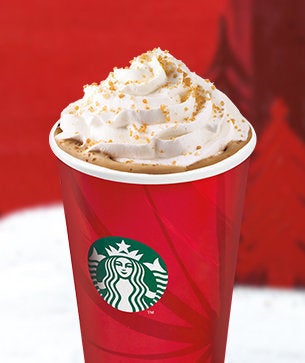 Starbucks Holiday Drinks In Order Of Hype