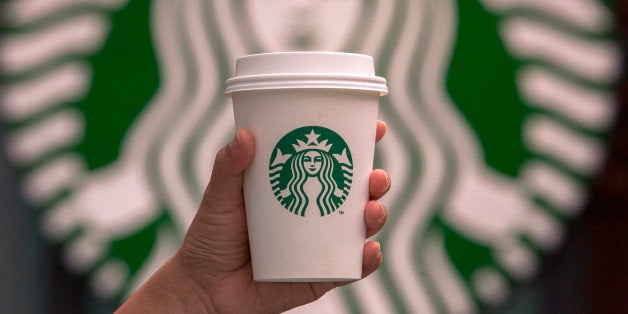 By now, I'm sure you've seen the ads everywhere. Starbucks is telling you that it's listening to your concerns. You're busy. Starbucks gets it. And Starbucks wants to help.
That's why they've launched an admittedly impressive piece of technology designed to help consumers be more efficient with their time. Just order your drink on your phone. Avoid the lines. Be out the door faster than you can say "Tall, Non-Fat Latte with Caramel Drizzle".
It makes logical sense. But what if they're solving a problem that wasn't really a problem?
If you will, let me hypothesize for a moment as we don't work with Starbucks. But I love the brand and have a great deal of experience working in both the quick service restaurant and casual dining arena.
Here's what I think happened.
Operations was concerned about finding ways to increase revenue. With limited options at their disposal, the Marketing/Strategy/Research teams ran focus groups. Maybe a survey. They asked consumers about the in-store experience, or, to share some situations where they didn't end up making a purchase. And they got a common sense answer ... long lineups suck.
This is a rational response. But consumers don't always make rational decisions. So without understanding the emotional triggers at play, the answer provided by consumers is only half true.
I've written in the past about the pitfalls of self-reported data. In this situation, Starbucks listened to what consumers told them and determined the problem it needed to solve was "efficiency".
But in a recent study MotivIndex completed on morning foods and beverages in North America, we uncovered that for over 68% of the population, the biggest emotional trigger was not feeling time crunched. It was feeling prepared.

Every day is a marathon. And our morning routine is like the stretching we do to feel ready to face the world.
Coffee plays a critical role in this ritual. But in the context of Starbucks, one of the most interesting patterns we uncovered was that people need to feel like they are exerting effort as they prepare themselves in the morning. That effort is directly linked to how prepared they feel to tackle the challenges of the day.
So, if I invest time in fixing my hair, there is an increase in how I value my appearance and I feel more prepared for the day.
If I make a breakfast from scratch, there is more value in the food I am getting, and I feel more confident to face my day.
If I have to stand in line and wait for my Starbucks, I value the coffee more, and it will better prepare me for my day.
So, if this technology was built for the assistant that has to run out and grab coffee for the office, it is brilliant. But if it was built for the core consumer, expediting the ritual may decrease the emotional value associated with the coffee you are holding in your hand.
At the end of the day, this is a hypothesis. But given Starbucks' history of delivering innovative programs that revolve around the values and beliefs of their coffee drinkers, I worry consumers have led them astray. This may be another example of listening to what consumers say they want, but creating a tool that takes away from the emotional thing they really need.
Popular in the Community