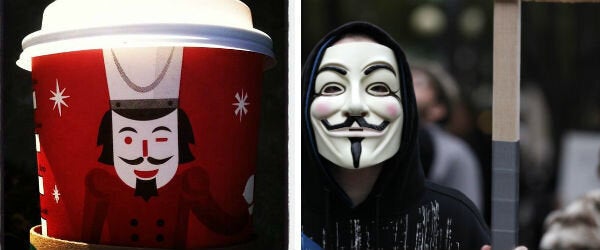 To compare, here's the holiday cup: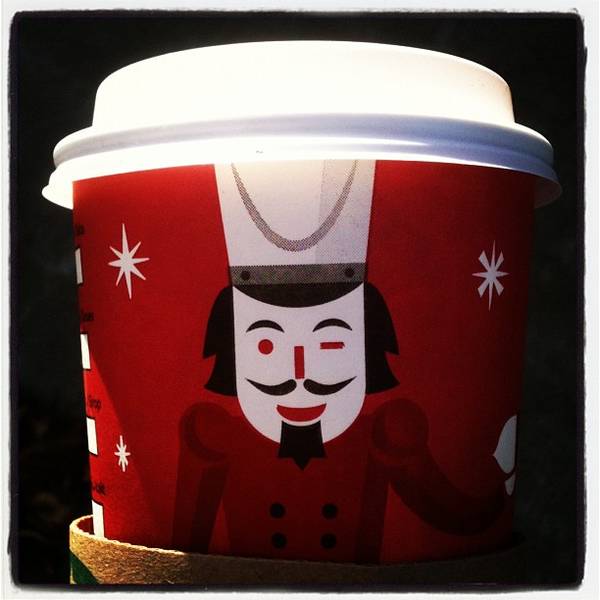 thedailymobile/Instagram
And here's the Guy Fawkes mask: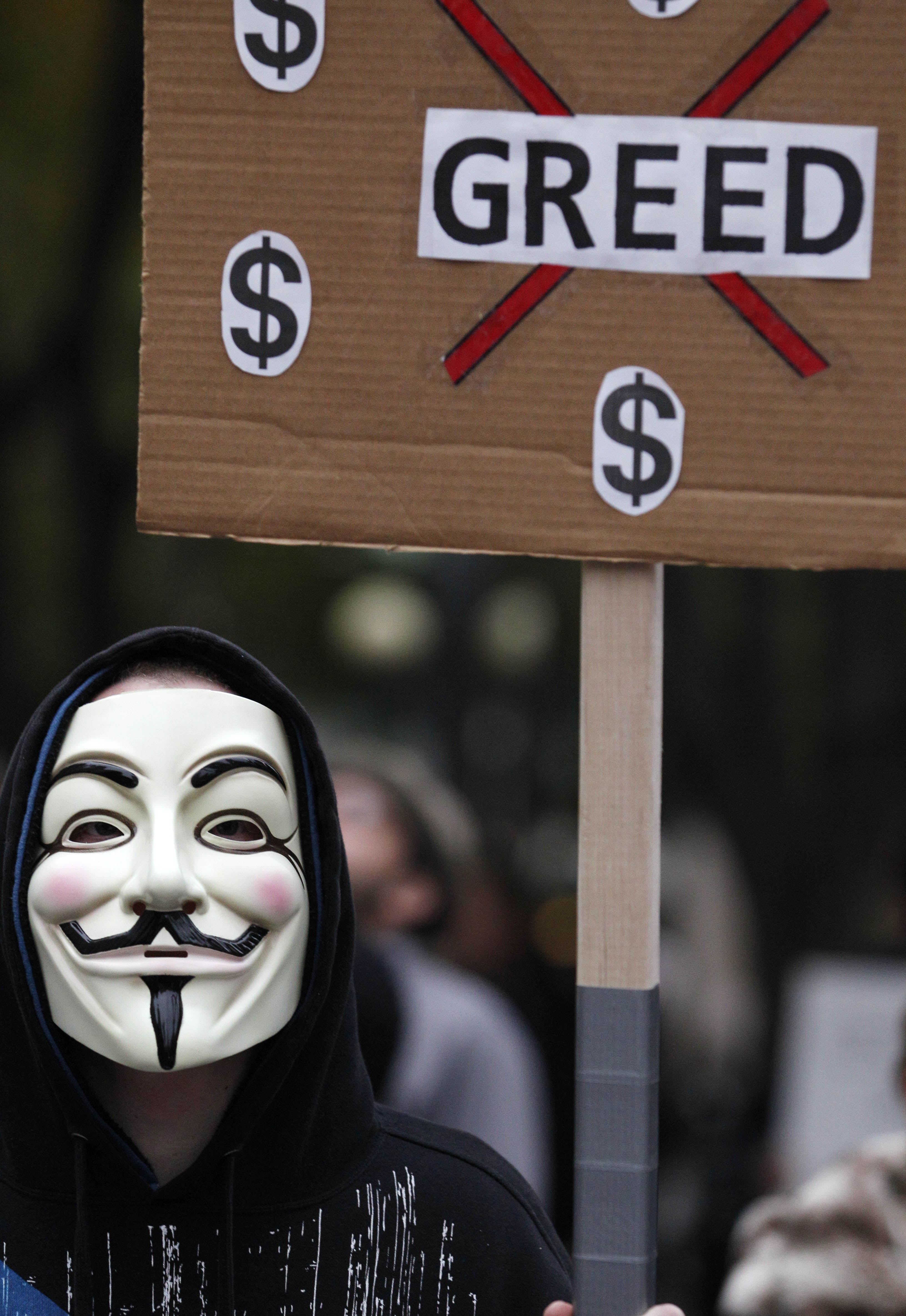 Associated Press
Curious, we called the grand high inquisitors in Seattle for ourselves, and can now report back that no. No, the multi-million dollar coffee company that sells small lattes for $2.75 is not in fact aligning itself with Occupy Wall Street. Here's what a Starbucks representative told The Huffington Post:
"Starbucks doesn't support the Occupy movement in any way. It's strictly a coincidence."
The rep however couldn't confirm what the image was for sure, saying only (twice, with increasing shakiness), "I believe it's just a nutcracker."
For all the conspiracy theorists out there, it may interest you to hear of the other holiday critters the rep told us will infest Starbucks imagery until the holidays are over: a snowman, two ice skaters, and a fox, or as you might have it, a Fawkes, question mark?
Popular in the Community