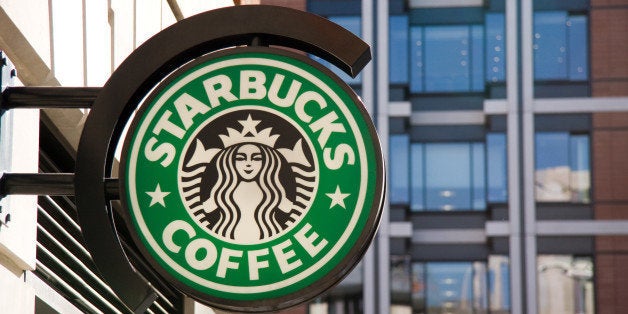 Starbucks just unveiled plans to raise pay for baristas and shift supervisors.
The raises, which will be tailored to individual employees' pay packages, go into effect in January. Starting rates for new workers will also rise. Starbucks didn't offer specifics on the size of the increases, which were announced in a message from chief operating officer Troy Alstead to workers, or "partners," as the company calls them.
"The new rates will ensure we are paying a competitive wage that better positions us to attract and keep the best partners," wrote Alstead.
According to self-reported data on Payscale.org, Starbucks baristas earn anywhere from $7.63 to $10.93 an hour. A Starbucks spokesman did not immediately respond to questions about the existing starting rates or how much current employees' wages would increase on average.
Earlier this year, the New York Times published a report on Starbucks' erratic scheduling policies, which drew widespread criticism. The NYT featured a single mother who struggled to manage her days because she did not know when she would be working. The company vowed to change its ways, making changes to its scheduling software and no longer asking workers to work back-to-back closing and opening shifts. Still, labor rights advocates warned that the new policies didn't go far enough.
In an effort to double its food business over the next five years, the company on Thursday also said it would start feeding its employees for free. It's unclear how the two ideas are related. But starting in January, workers will be able to have one free pastry or food item from the grab-and-go case. The company also announced that workers would be allowed to display their tattoos -- though face and neck tattoos are still prohibited.
Earlier this year, Gap Inc. and Ikea boosted their workers' starting rates. On Wednesday, Walmart CEO Douglas McMillon said the company planned to start paying all of the company's workers higher than the federal minimum wage of $7.25 per hour.
These corporations aren't expected to bring hourly wages up to the $15 per hour many protestors are seeking. Yet they're still doing more than Congress, which has gone nowhere with President Obama's proposal to raise the minimum wage to $10.10.
Related
Popular in the Community