Goodwill was brewing at a Starbucks in St. Petersburg, Fla., on Wednesday morning when a customer at the drive-through window decided to "pay it forward" and buy coffee for the next person in line.
Instead of just accepting the free drink and moving on, however, that customer returned the favor and bought a drink for the next person in line at the drive-through.
It happened again... and again... and again, until 378 customers had purchased drinks for the strangers in line behind them, a "pay it forward" chain that lasted nearly 11 hours.
The hot streak ended at about 6 p.m., when a woman insisted on just paying for her own drink.
Barista Vu Nguyen told the Times that the customer didn't seem to understand the concept.
These random acts of caffeinated kindness happen from time to time. This particular location at one point had a "pay it forward" sequence that lasted through 141 customers. And last year, a pay-it-forward chain at a Connecticut Starbucks lasted for several days and 1,468 customers.
Related
Before You Go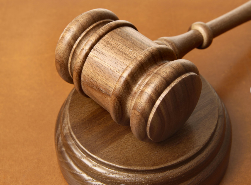 8 Touching 'Pay It Forward' Acts
Popular in the Community