While we give you a second to gather yourself, we'd also like to remind you that fall is still about a month away.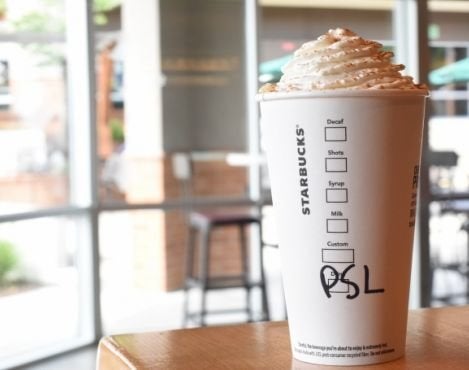 According to a CNBC report, it appears Starbucks is holding the same promotion it did last year by "unlocking" some stores early after participants complete an online game. That means some stores may get PSLs on September 4, while others may not offer the drink until September 8.
The drink returned earlier last year, on August 25. This year's return sounds especially awesome, since the drink will feature actual pumpkin. Don't worry, Starbucks is assuring PSL fans that the drink will still taste the same.
Note: This post has been updated to include official confirmation of the date from Starbucks.