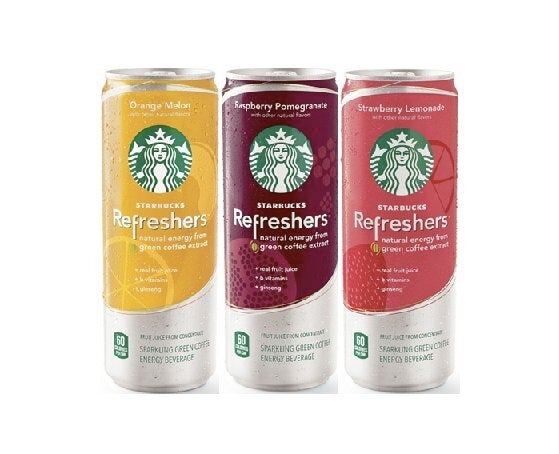 A new juice bar concept wasn't enough for coffee giant Starbucks -- it's getting into energy drinks as well. The new energy drinks, which are available now in select retail and grocery stores, come in three flavors: raspberry pomegranate, orange melon and strawberry lemonade.
"If anyone was going to innovate in coffee while delivering on an untapped energy and refreshment need state, it would be Starbucks," Annie Young-Scrivner, global chief marketing officer for Starbucks and president of Tazo Tea, said in a press release.
The $8 billion energy drink category is up 16% from last year, which explains why companies are hustling to get more energy drink products in the marketplace. For example, Red Bull recently announced plans for a zero calorie energy drink. It remains to be seen if Starbucks can compete with the big players who have been in the energy drink game for years, but we have to admit, the Refreshers flavors sound a lot more palatable than some of the products already in the marketplace.
By the end of April, Starbucks Refreshers will be available at 160,000 locations.