What's going on here? Reports are circulating of an ad campaign for Starbucks Russia by agency BBDO, and it looks downright sneaky.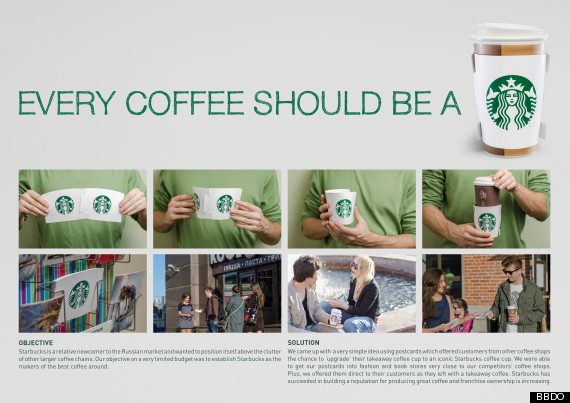 According to a graphic purportedly created by the agency, the idea is a simple one -- that every coffee should be a Starbucks:
We came up with a very simple idea with postcards offering customers of other coffee shops a chance to "upgrade" their takeaway coffee cup to an iconic Starbucks coffee cup. We were able to get our postcards into fashion and book stores very close to our competitors' coffee shops. Plus, we offered them direct to customers as they left with a takeaway coffee. Starbucks has succeeded in building a reputation for producing great coffee and franchise ownership is increasing.
UPDATE: Starbucks is denying any involvement with this promotion. Company representative Maggie Jantzen told HuffPost that although BBDO Moscow has done work with Starbucks in Russia in the past, this particular campaign was not approved. Jantzen said she did not known how the materials came to be or if they were leaked by BBDO. Jantzen was adamant that Starbucks would never consider such a promotion. The post has been amended accordingly.
Before You Go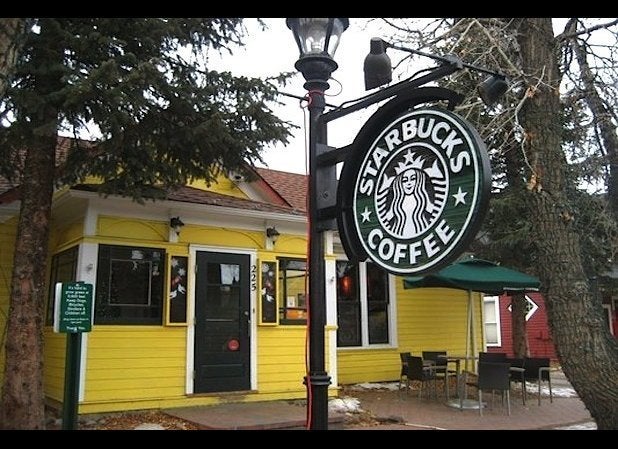 World's Coolest Starbucks Stores