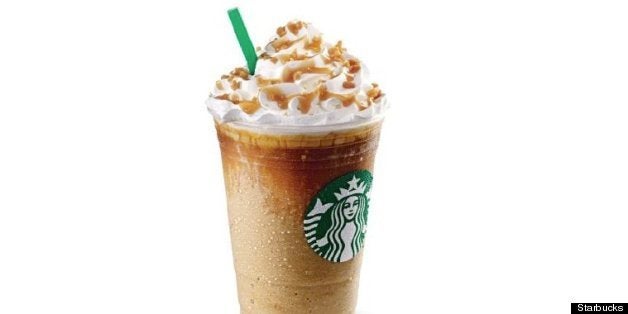 On Wednesday morning, Starbucks invited The Huffington Post to try a sampling of the coffee chain's new summer offerings, some of which have already appeared in stores.
They include a line of bottled Starbucks Iced Coffee, which come in four flavors: Iced Coffee + Milk, Low Calorie Iced Coffee + Milk, Vanilla Iced Coffee and Caramel Iced Coffee. (The caramel offering is only available in the Northeast.) The iced coffees, which have a suggested retail price of $1.99, are already in some U.S. markets and will enjoy a national rollout this spring. A representative told HuffPost that the offerings are being touted as "grown-up Frappuccinos."
Also on the docket are three new salad bowls (Hearty Veggie & Brown Rice, Chicken & Greens Caesar and Zesty Chicken & Black Bean) and new deli sandwiches (Egg Salad, Turkey & Havarti, Ham & NY Cheddar and Chicken Salad BLT). According to a Starbucks press release, all except the Hearty Veggie & Brown Rice salad bowl, which will be available in select stores, are currently available nationwide. Salads retail for a suggested price of $6.95 and sandwiches for $5.95, except the Egg Salad offering, which costs $5.25.
On April 30, Starbucks will debut the Caramel Ribbon Crunch Frappuccino, a blended beverage made with caramel syrup, Frappuccino roast coffee, milk and ice, drizzled with a layer of Starbucks' new dark caramel sauce and topped with whipped cream, more caramel and a crunchy caramel sugar topping. The price for a tall Caramel Ribbon Crunch Frappuccino will range from $3.95 to $4.65.
The Starbucks Refreshers caffeinated fruit juice line also adds new flavor Valencia Orange to its lineup, which will be available in June. It joins other Refreshers flavors Very Berry Hibiscus and Cool Lime. The cost of a tall Refreshers product falls between $2.75 and $3.25.
We've also heard murmurings of new handcrafted sodas -- root beer, ginger and lemon ale -- currently being tested in at least one store. The Starbucks rep could not confirm a report on the sodas from Starbucks Melody, an unofficial Starbucks blog, but we'll keep our eyes peeled.
So how did these new items stack up? HuffPost sampled a few and put our thoughts together in the slideshow below.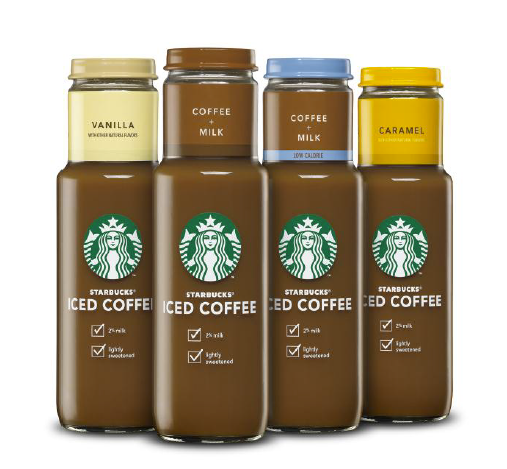 New Starbucks Offerings For Spring 2013
UPDATE: We have updated the post to reflect prices for individual Starbucks items.
Popular in the Community