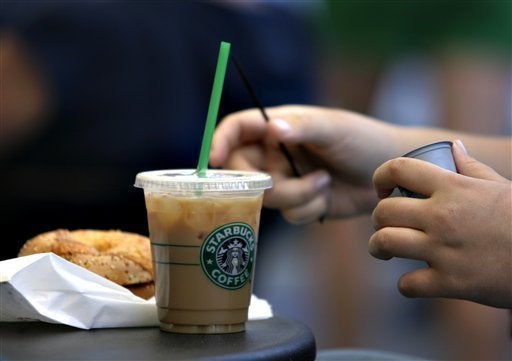 Starbucks Corp. plans to stop selling organic milk at its stores next month.
The Seattle coffee giant has stocked organic milk at U.S. shops since 2001. Starbucks spokesman Brandon Borrman said the original reason for offering it was to cater to customers who wanted milk from cows that weren't given recombinant bovine growth hormone.
Earlier this month, Starbucks completed the switch to serving milk only from cows that weren't given the artificial growth hormone, which helps cows produce more milk.