Starbucks' head honchos in Hong Kong may have some explaining to do.
After photos of a "Starbucks Only" water spout in a bathroom emerged on the web, many customers questioned whether Starbucks is using "toilet water" to brew its coffee.
The publication, which sent reporters to investigate after receiving a tip, noted that employees filter the water before brewing. It is believed that the practice has been occurring since the Starbucks first opened in 2011.
According to the Agence France-Presse, Starbucks spokeswoman Wendy Pang confirmed that water used to brew coffee at Starbucks' Bank of China Tower location was taken from a dedicated tap in a restroom and put through a filtration system in order to meet standards established by local authorities and the World Health Organization.
"There is no direct water supply to that particular store, that's why we need to obtain the drinking water from the nearest source in the building," Pang told AFP.
However, she added, the branch is now using distilled water.
While the filtered water may have adhered to set standards, the system may have failed to remove all potential hazards to humans.
Cowling also expressed another concern: "If the staff need to frequently visit the toilet they may increase the risk of bringing other pathogens from the washroom into their food and drink preparation area."
Starbucks did not respond to The Huffington Post's request for comment at the time this story was published.
Related
Before You Go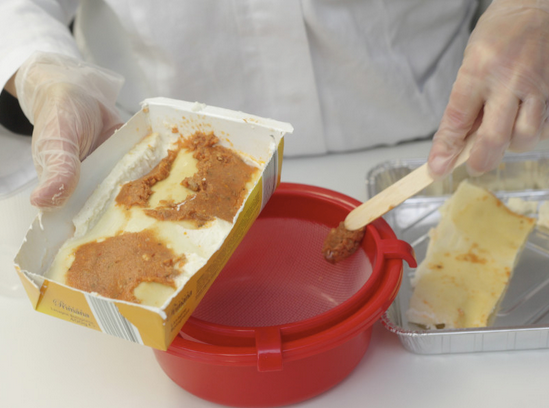 Food Scandals That Have Rocked The World
Popular in the Community