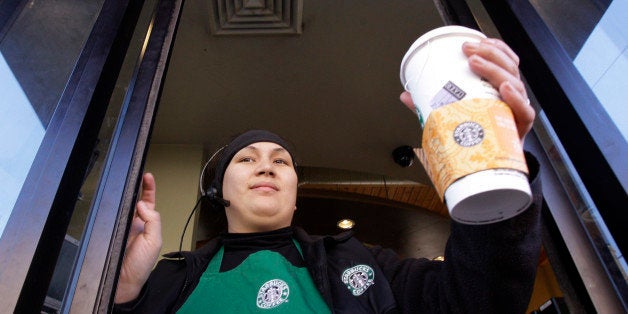 WASHINGTON -- Starbucks on Monday will announce a major new jobs program designed to combat youth unemployment, the company said. A collaboration with a host of other companies, including Macy's, CVS, JPMorgan Chase and Microsoft, the program -- dubbed 100,000 Opportunities Initiative -- will create 100,000 apprenticeships, internships or jobs for people ages 16 to 24 by 2018.
"It's not just about writing a check," Starbucks founder and CEO Howard Schultz said in a statement. "Rather, our approach is focused on creating a coalition of like minds with local knowledge, expertise on-the-ground and the ability to scale the social impact of an initiative like this to create pathways of opportunity for the literally millions of young people who can benefit from this program."
Alongside the jobs program, Starbucks will also spearhead a training program that will focus on providing tangible skills for young people, such as time management, customer service and other skills associated with retail. According to company spokesperson Linda Mills, upon completing the program, participants will be prepared to work at any retail company.
While overall job growth is fairly robust and the unemployment rate has reached a seven-year low of 5.3 percent, youth unemployment remains high. As of June, the unemployment rate for people ages 16-19 was 18.1 percent, amounting to more than 1 million unemployed youth.
There are a variety of causes. According to a report from the Young Invincibles, a youth advocacy organization, the 2007-2009 recession disproportionately affected young people. In addition, jobs often require advanced skills and experience, which bars young people from even applying.
The program will begin in Chicago, where the companies hope to recruit employees for about 200 positions at the Chicago Opportunity Fair & Forum next month. It will then expand to other cities around the country.
In a statement, Labor Secretary Tom Perez praised the companies' efforts to engage young people.
"In America, your ZIP code should never determine your destiny. Breaking down barriers to employment for young people doesn't just help the individual workers – it benefits entire communities and the economy at large," he said. "The corporate leaders championing the 100,000 Opportunities Initiative recognize that promoting career opportunities for youth is a win-win, and I hope more employers will follow their lead."
Mills said that each company has its own training programs, goals and metrics -- for example, Starbucks intends to create 10,000 jobs for young people by 2018. However, the initiative will also be a collaborative effort. The participating companies joined forces with the goal of being able to share strategies for recruiting, training and retaining employees.
"The idea is that all the companies can come together, learn from one another and use best practices," she said. "We're just excited to learn from one another and continue to grow and develop. The 100,000 is just the starting point. It's a pretty aggressive goal for the next three years."

The program is being funded by the participating companies and corporate foundations, as well as the Rockefeller Foundation and the Aspen Institute's Forum for Community Solutions, led by Melody Barnes, former director of the White House Domestic Policy Council. The corporate collaboration builds upon the efforts of the Aspen Institute's Opportunity Youth Incentive Fund, which has been working on combating youth unemployment through public-private partnerships in 21 U.S. cities.
Related
Before You Go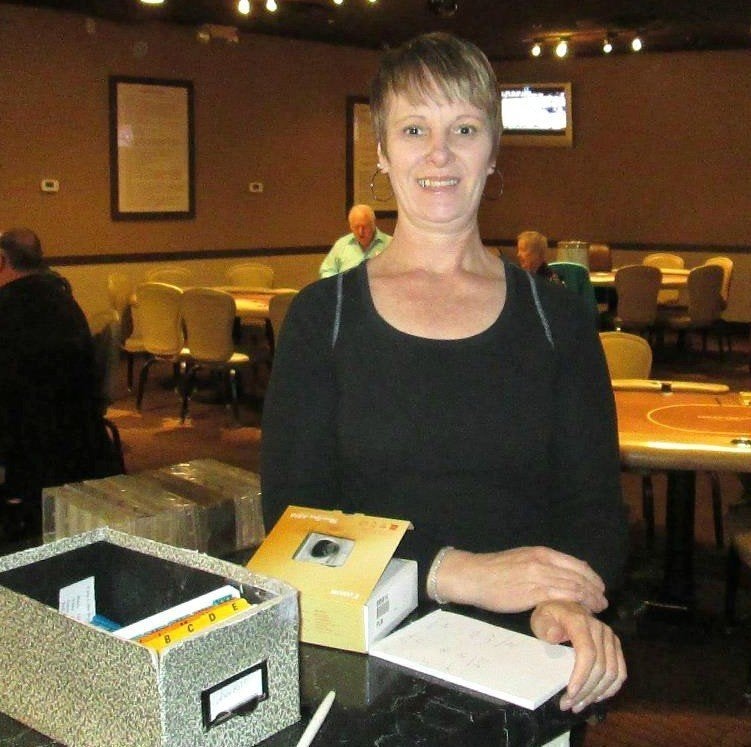 America's 'Working Poor'