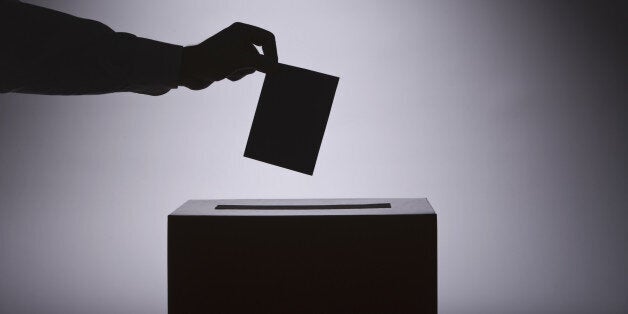 Under the best of circumstances, it is difficult for an obscure issue to grab the attention of Washington's political leadership, no matter how important that issue may be. It's all the more challenging in a noisy election year.
That's why it was striking last week to see that a serious conversation may be shaping up in Congress on a subject that has received relatively little attention: the political crisis in the Democratic Republic of Congo (DRC), a country rich in minerals that are essential to advanced economies like our own.
In a letter to Secretary of State John Kerry that has received little press coverage, Senator Edward Markey, a prominent member of the Foreign Relations Committee, urged the Obama administration to consider imposing sanctions on the brutally repressive regime of Joseph Kabila, the DRC president.
The concerns that Markey raises in the letter -- centering around Kabila's refusal to agree to leave office when his final term ends this year -- is not news to Kerry or President Obama.
As Kabila has repeatedly signaled his intentions to delay the 2016 presidential elections, both Kerry and Obama have publicly pushed him to abide by his nation's constitutional term limits for the sake of democracy in a nation once torn apart by sectarian warfare. In late 2014, for example, Kerry used a visit to the DRC to declare that Kabila, who took office in 2001, "has an opportunity, which he understands, to be able to put the country on a continued path to democracy."
In sending the letter, Markey, the ranking member on the Subcommittee on Africa and Global Health Policies, is effectively challenging fellow Democrats Kerry and Obama to put action behind their words.
In fact, Markey goes so far as to suggest that this rogue leader is openly disregarding the American president and his secretary of state.
"Over the past year, both you and President Obama have personally delivered strong messages urging Kabila to comply with the DRC Constitution," the senator writes. "It now appears, however, that Kabila does not intend to hold the election unless he understands that failure to do so will bring serious consequences for him and his inner circle."
For over a year, Kabila has gone to considerable lengths to make sure that he maintains his grip on power. And the news that has come out of that country should trouble anyone who champions the cause of human dignity and freedom against tyranny and oppression.
In March 2015, more than 400 bodies were found buried in rural part of the country called Maluku. Human Rights Watch has suggested that some of the bodies were those of individuals who died in anti-government protests over a proposal to delay the 2016 presidential election and leave Kabila in power.
More recently, according to the Markey letter, DRC's Communications Ministry shut down two television channels owned by Moise Katumbi, a former governor of a province known as Katanga who has a strong political following and who is considered a leading candidate for the presidency.
For his part, Markey warned that if Kabila refuses to allow a democratic transfer of power in the DRC, the country could erupt in warfare that could easily spread to other countries in the region.
"For the past fifteen years, President Kabila has been instrumental to the DRC's path from war to relative stability, but that very stability is now threatened by his apparent intent to defy his country's constitutional foundation," Markey writes. "It is imperative to persuade him that the DRC's stability, as well as his own legacy, depends on a democratic transfer of power this year."
So how does Markey propose the U.S. persuade Kabila to step down? Well, his plan would include targeted denials of visas (presumably involving Kabila relatives and cronies); the freezing of assets (again, probably involving Kabila relatives and cronies); reductions in economic and security aid that flow to the DRC through the Kabila government; and the discouragement of private investment.
Senator Markey deserves a great deal of credit for taking on this complicated but critically important issue. The approach he proposes is not only long overdue. It is muscular enough that it should grab the attention of Kabila and his cronies. Now let's hope that Secretary of State Kerry and President Obama do the right thing and act on this plan.
Calling all HuffPost superfans!
Sign up for membership to become a founding member and help shape HuffPost's next chapter