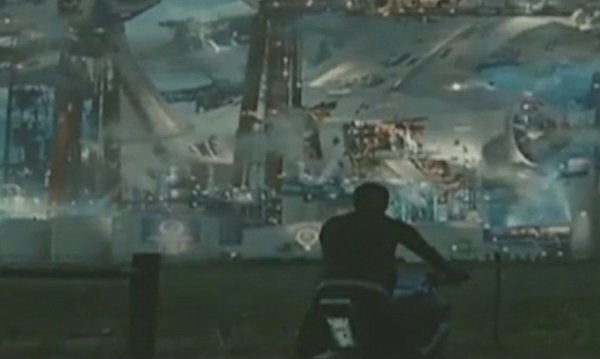 Attention, Trekkies: Recent sightings of Captain Kirk and Spock have been reported at a local cafe in Pleasanton.
A much-anticipated "Star Trek" sequel is being filmed at the Lawrence Livermore Lab.
The top-security government lab is allowing movie maker J.J. Abrams to use the National Ignition Facility (NIF) to film various scenes. The NIF is a large laser based research facility where nuclear fusion is created.
As for the filming itself, that also seems to be a top-secret operation. It even has a name, "the HH project," reported Pleasanton Patch.
The sequel features the same cast as the original movie, and the people of Pleasanton have had the good fortune of being up close and personal with the stars.
Dean's Cafe in particular received multiple visits from the cast members for breakfast.
The best local spotting so far, however, has been the Hooters in Dublin, where Zachary Quinto, who plays Spock, tweeted that he was watching a boxing match with Simon Pegg, who plays Scotty. One lucky fan was even able to snag a picture, according to the Livermore Patch.
The sequel is set to be released on May 17 of next year and will reportedly feature Khan Noonien Singh as the central villain.
REAL LIFE. REAL NEWS. REAL VOICES.
Help us tell more of the stories that matter from voices that too often remain unheard.