Serious question: How does someone become a movie star if they're never cast in anything?
So here's one solution, courtesy of Twitter: Just cast John Cho in everything.
@StarringJohnCho is a thought experiment/Photoshop masterwork from a young digital strategist named William Yu. It reimagines Hollywood blockbusters from Jurassic Park to The Martian with Cho in the leading role. It turns out the dreamy, criminally undercast star of #Selfie and Harold and Kumar looks good in basically every context.
The account is "a social movement that shows you what it would look like if today's Hollywood blockbusters cast an Asian-American actor as their leading man," according to its Twitter bio.
"I'm tired of hearing that a role can't be played by an Asian actor because people 'just don't see it. #StarringJohnCho is here to literally show you," Yu, who is 25, told NBC News. "Films with more diverse casts result in higher box office numbers and higher returns on investments for film companies, yet Hollywood won't cast lead actors to reflect this fact."
Asians represented just 5.1 percent of speaking or named characters across film, television and digital series in 2014, according to a USC study on diversity in entertainment highlighted in the Hollywood Reporter. And despite Cho's obvious talent (RIP #Selfie), his IMDB page only lists a handful of upcoming roles. So let's hope some of these posters nudge the industry in the right direction.
Related
Before You Go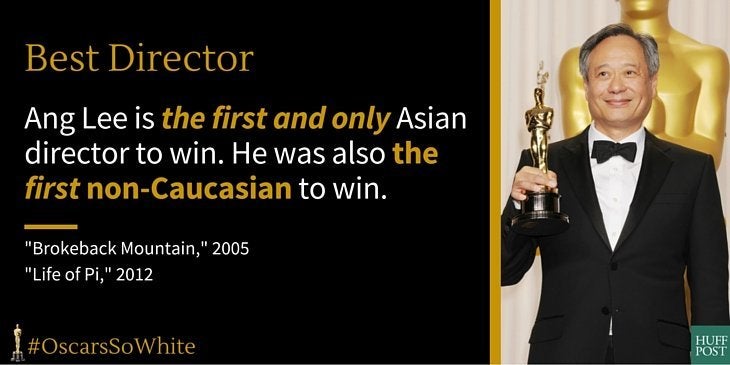 Asian History At The Oscars
Popular in the Community